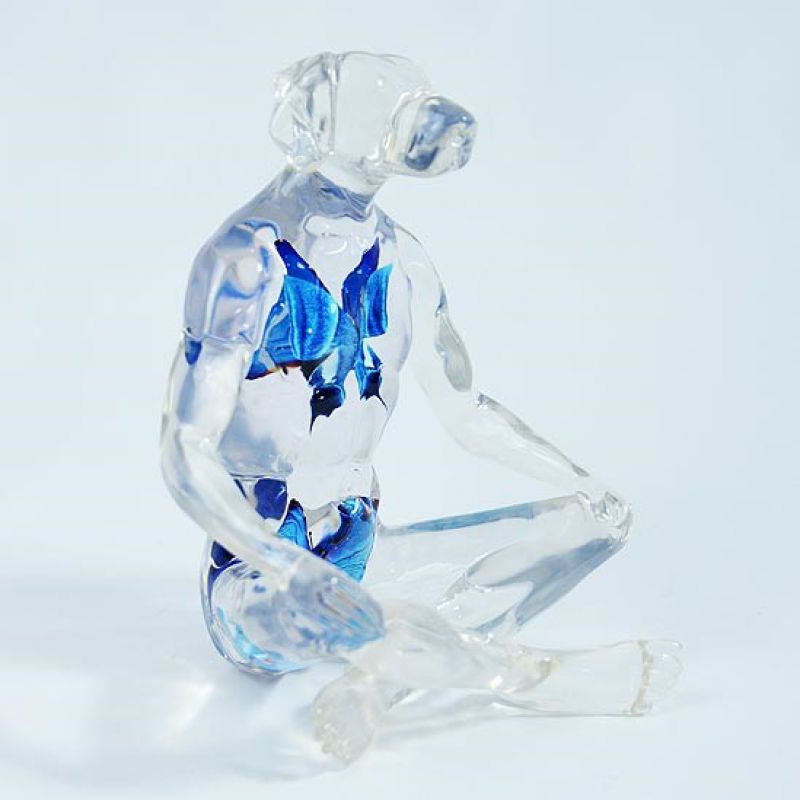 Gillie and Marc Schattner
DGM- Butterfly Blue Dogman
2 editions of 100
Clear Polyresin
38 x 20 x 28 cm

Enquire

Add to cart
Save for later

We deliver worldwide


27/100 DMG Gillie and Marc are dedicated in their search for new ideas and approaches for art. Their works explore and address themes of diversity, acceptance and otherness, but also carry the concept that art should bring joy and happiness to people. In their 'Lolly Collection', or 'Lollies' as they are affectionately known as, the couple artists show their brighter side and sensibilities. The clear resin attempts to capture and play with light, to brighten up spaces and express a sense of euphoria as viewers admire the beauty of the sculpture. Colourful poly-resin designs and motifs in the sculpture make an attractive statement that aims to revitalise any interior homes and spaces.