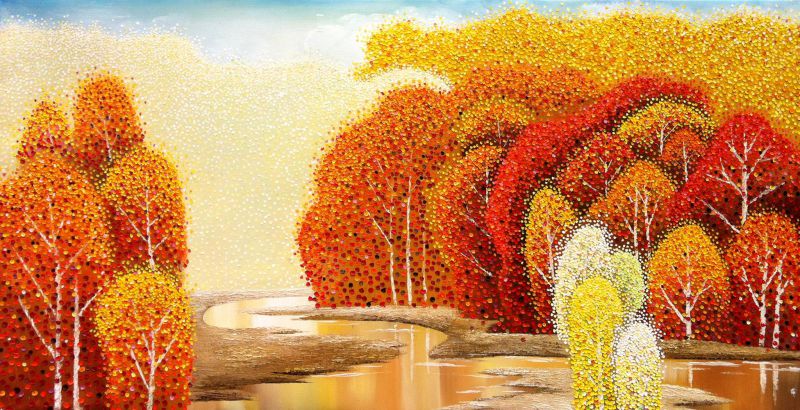 Vu QD
Fall in Vibration, 2016
Oil on Canvas
100 x 200 cm
Enquire

Add to cart
Save for later

We deliver worldwide


The signature technique of Vu Quoc Dung is expanded here, creating a quivering effect to the multitude of amber and blonde trees lining the river. Movement is present in the painting, even in the curving river, with small currents disrupting parts of the glassy reflection of the autumnal trees. Vu Dung shows Autumn not as a transitional time to the chillness of Winter, but as nature's final burst of life and vitality.