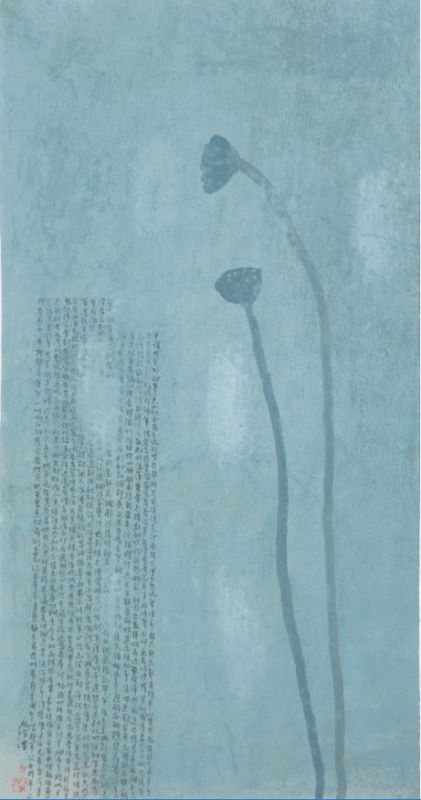 Hong Zhu An
和风着绿 With Wind Comes Spring , 2016
Ink on Rice Paper
105 x 52 cm
SOLD
Dreamy outlines of lotus stalks against the calm shades of blue; Hong Zhu An blends contemporary concepts of simplicity and minimalism with his use of traditional Chinese ink. The uniformity of colour envelops viewers in sensations of tranquillity and peace, in harmony with the symbolism of the lotuses standing sentient in the background; a symbol of rebirth and renewal. The artist portrays the maturity and peace that accompanies the progression into a new season, displaying a refreshed sensibility and serenity in his new works.
He merges Eastern tradition and Western techniques in his paintings, often putting together Chinese characters that have no specific meaning.