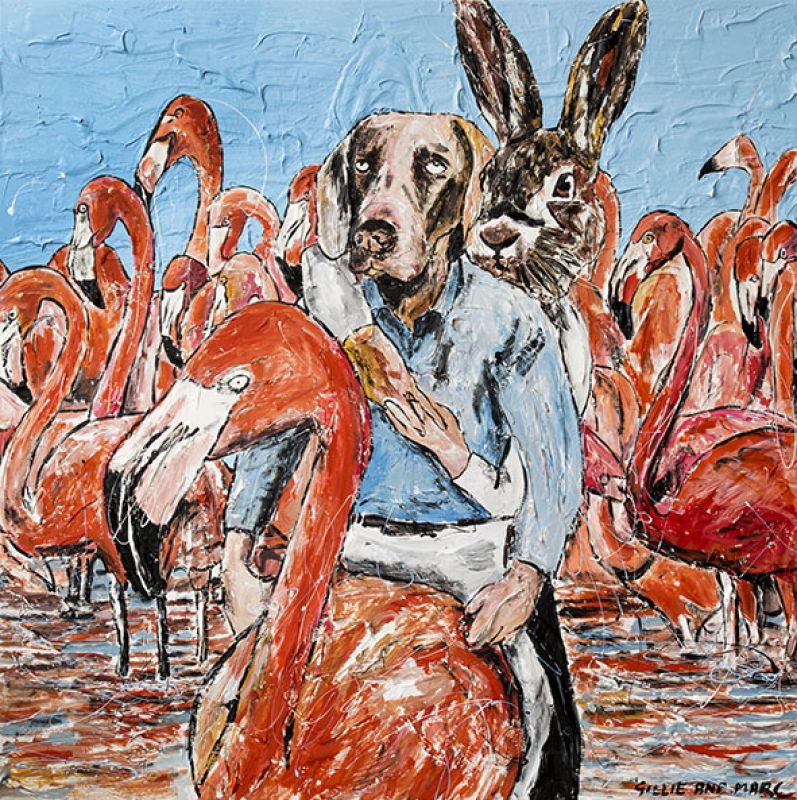 Gillie and Marc Schattner
They were birds of a feather and they stuck together, 2017
Acrylic & enamel on canvas
120 x 120 cm
SOLD
Gillie and Marc's work are widely known to share their love story and experience of making art together as one. In this work, their iconic 'Dogman' and 'Rabbitgirl' ride together on the back of a flamingo amongst a loving flock. The title discloses that the couple belonged to each other, with their interests and characteristics analogous, as if they were made to be a perfect fit. The impression of being always together is displayed as Rabbitgirl clings on tightly to Dogman, an act of intimacy that seems to prevail forever. Using flamingoes as an icon of love, the couple artist presents an interesting take on their relationship.