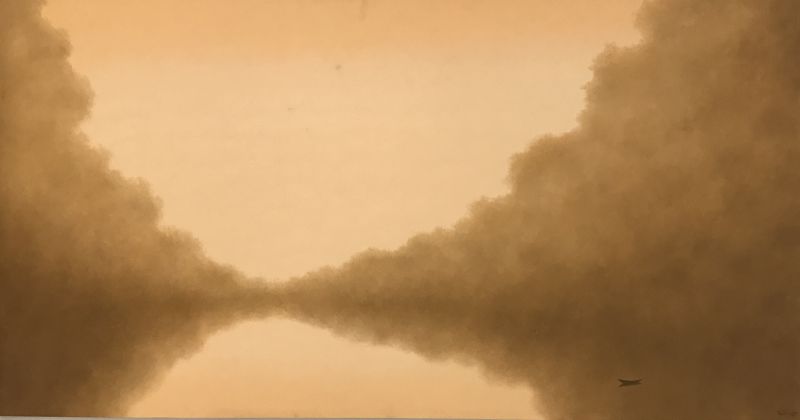 Hong Viet Dung
Reflective Gold, 2017
Oil on Canvas
110 x 210 cm
Enquire

Add to cart
Save for later

We deliver worldwide


In this series called Ha Long Bay, the subject matter goes beyond reminding the viewers of the Vietnamese national treasure. His works emanates a calm and serene quality of Ha Long Bay that is ironic to its legendary origin. 'Ha Long' is directly translated as 'Bay of descending Dragons'. According ancient belief, in an attempt to save the Vietnamese people from foreign invasion, these dragons spewed pearls that formed the scattered limestone structures of today, preventing invaders. The chaos that constitutes this ancient belief is where the artist has instead used to depict peace and tranquility. Hong uses simplicity to present the very essence of his works to the viewers, simple yet stunning.
He paints the people and views around him, reducing their forms and details. He usually only produces five to ten paintings a year.