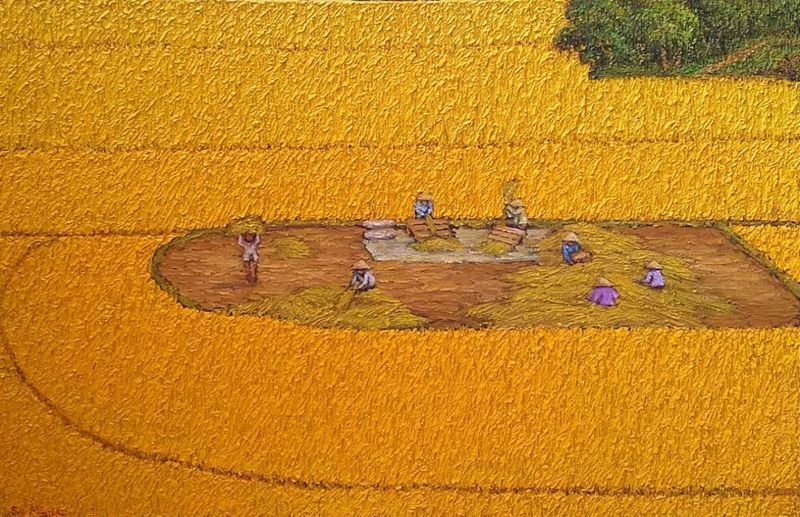 Sunarto Sri Martha
Harvest seasion#2, 2018
Oil on Canvas
80 x 120 cm
Enquire

Add to cart
Save for later

We deliver worldwide


Farmers stand amidst a vast expanse of beautiful yellow wheat fields, hard at work. At the top corner sits a blooming Sakura tree. With Sunarto's impressive implementation of impasto, the graceful dance of the wheat in the wind is captured, injecting a dynamic energy into an otherwise two-dimensional painting. Bright colours blend together harmoniously, creating a picture of simple joys as our eyes flit across the landscape as Sunarto brings to life the essence of farming.
Born in Solo on the island of Java, he moved to Bali in 1983 where he painted tropical landscapes and traditional figures.