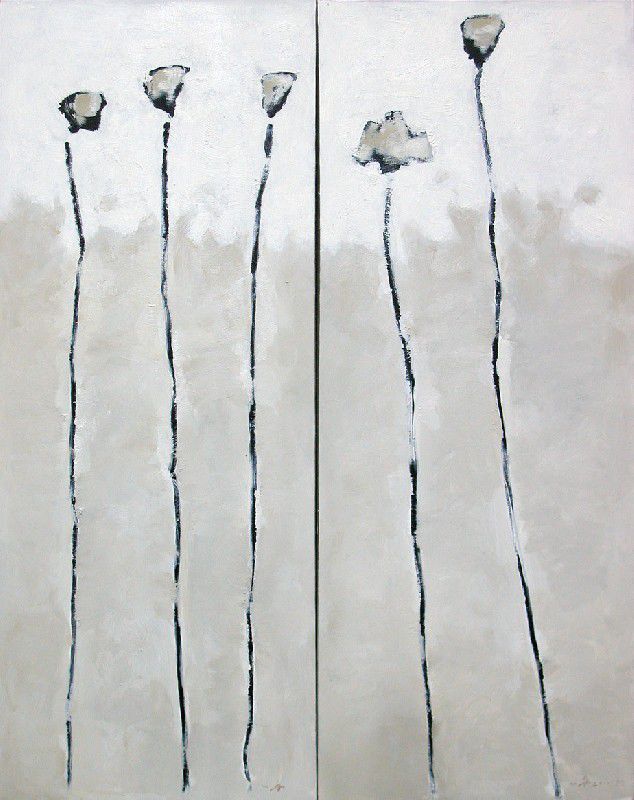 Yi Zhou
MIA Black & White Flower
Oil on Canvas
150 x 150 cm
USD 5,900.00

Add to cart
Save for later

We deliver worldwide


Yi Zhou relies on his deep Chinese roots and upbringing to express himself through his art. In 'Back and White Flower' we see the degree of influence of calligraphic stroke on his style, and his discipline that allows him to control the line. Delicately formed, the flowers are painted on a lightly washed ground that renders them almost ephemeral in their fragile composition.