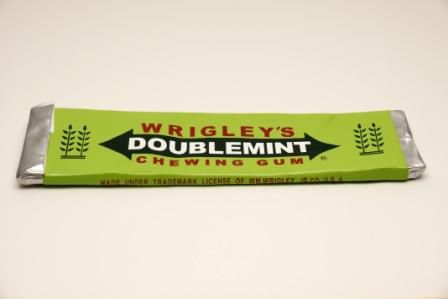 Jiao Xin Tao
Chewing Gum, 2007
Edition 2 of 5
Fiberglass Painted
173 x 96 x 95 cm

USD 8,300.00

Add to cart
Save for later

We deliver worldwide


Jiao Xin Tao's sculptures pay special attention to the form of packaging - in this case the paper wrapper from a pack of Wrigley's chewing gum. The packaging serves as a kind of cover or facade over our desires. In modern consumerist society, the packaging and brand may be sufficient to inspire the desire for consumption. In this particular sculpture, Jiao shows an intact paper wrapper, unused and clean. The artist hopes to allow his viewers to ponder upon the ultimate destination of the wrapper and if it makes any difference to us after it has fulfilled its purpose of delivering the chewing gum within. Jiao hopes to awaken our conscience through this, reminding us to not only think about what we desire but also the smaller things that may seem insignificant. Instead of focusing on the glorious and shining surface of these objects when they come into our lives, he chooses to capture the sadness and loneliness of such objects when they exit from our lives.
He personifies the objects we encounter in our lives, capturing their sadness and loneliness when we throw them away.