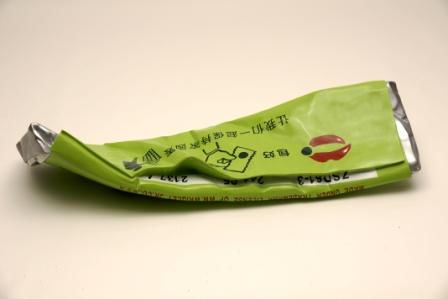 Jiao Xin Tao
Chewing Gum
Edition 2 of 5
Fiberglass Painted
143 x 38 x 35 cm

USD 8,450.00

Add to cart
Save for later

We deliver worldwide


Jiao Xin Tao's works are famous for revolving around the theme of consumerism, featuring neglected objects such as discarded packaging and other castaway objects. He pursues the question of what sculptures can do against the background of contemporary culture in his art form. Jiao presents a different dimension, a dimension from within the form of sculpture itself; and through the thoroughness and boldness of his art works, Jiao pushes the boundary in sculpture-making and asks a philosophical question about the subject matter. Jiao's art represents his attempts in objectively understanding the meaning of sculpture again. Among the trivial and cast-away objects, he seems to be looking for the dignity and value of sculptures again, searching new possibilities when facing modern life. When sculpture bids farewell to a bygone era, when its meaning and values are no longer simply defined by what it represents, the only possibility for sculpture is to turn its attention to new cultural questions and face contemporary life and re-establish the relationship between sculpture and man.
He personifies the objects we encounter in our lives, capturing their sadness and loneliness when we throw them away.