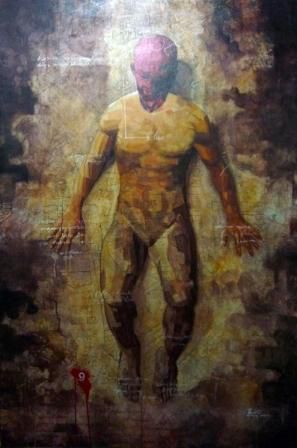 Acil
Contemplation
Acrylic on Canvas
150 x 100 cm
USD 750.00

Add to cart
Save for later

We deliver worldwide


"Contemplation" is a reflection upon the personal experience of Acil when he was residing in the city of Jakarta. Being a crowded and bustling metropolis which he was largely unused to, he became fully aware of the existence of himself as an individual amongst the masses - describing it as if he had just awakened from a long drawn-out dream. The piece addresses desires, aspirations and the search for personal identity in order to remain distinctive in society.
With a touch of surrealism, humans merging with machines and distorted dreams run free in his paintings.