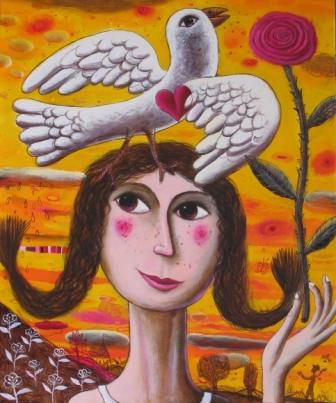 Christian Pendelio
The Smile Of The Hat-Bird Girl
Oil on Canvas
65 x 54 cm
USD 3,750.00

Add to cart
Save for later

We deliver worldwide


In this painting, human, animal, and plant are all held together to create one harmony. This painting portrays a girl in a hat-bird, while the flower serves as a scepter to the hat. The idea of having animals on the head is from African art, where they use totemic animals as decorations on masks.