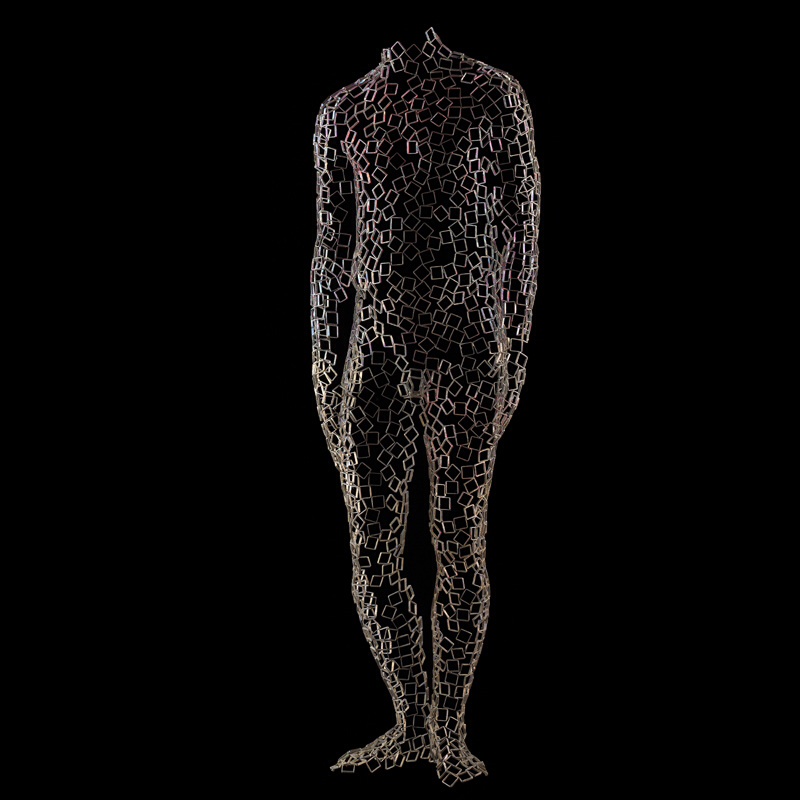 Rainer Lagemann
Standing Man - 0308 Jason
Edition 3 of 3
Metal Steel
152 x 28 x 46 cm

Enquire

Add to cart
Save for later

We deliver worldwide


Rainer Lagemann is an artist who uses the simple medium of metal steel squares welded together to create human forms in a refreshing manner. He is fascinated by the human body and the classic theme of human triumph and struggle which has been depicted in all shapes, materials and mediums since the existence of mankind. In this piece, he creates a standard human form and transforms it into an intriguing presentation with his unique style. He projects man as an evolutionary creature capable of great intelligence and thought. The technique accentuates the beauty of the human form and lets us see the natural beauty of an everyday pose. The metal mirrors the strength of the body, whereas the gaps represent simultaneously delicate nature as well. The transience of thought is evoked by both stance and composition.