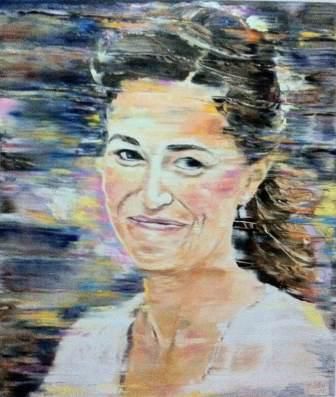 Aan Arif
Pippa Middleton - Smiling
Mixed Medium on Canvas
170 x 145 cm
USD 1,400.00

Add to cart
Save for later

We deliver worldwide


Often rendering portraits of prominent icons, Aan Arif aims to capture the ephemeral nature of fame, popularity and status. Each subject is chosen after much deliberation. In this piece, the artist highlights the smile of Pippa Middleton - a fleeting gesture. He paints with fluid motion, mimicking not only the flurry of whirlwind fame that the younger sister of the Duchess of Cambridge experiences, but also the fervour of passing time.
His motion-blurred paintings are a distinctive part of his work, which he applies to paintings of crowds and sporting events.