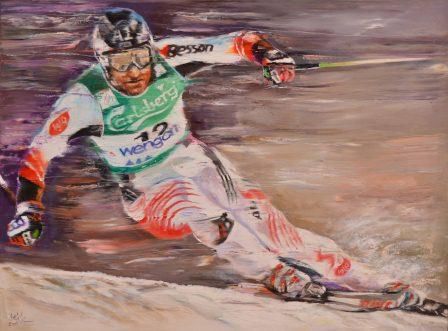 Aan Arif
Sport #4
Oil on Canvas
130 x 180 cm
USD 1,350.00

Add to cart
Save for later

We deliver worldwide


Known for his brushstrokes that embody movement and transience, the artist paints a ski athlete in the midst of a dynamic turn, capturing the grace of the subject's body and the delicacy of snow spray in the same frame. In this image, the artist depicts not only the excitement and speed required by the sport, but also the art of representation - creating immaculate portraiture with fluid strokes.
His motion-blurred paintings are a distinctive part of his work, which he applies to paintings of crowds and sporting events.