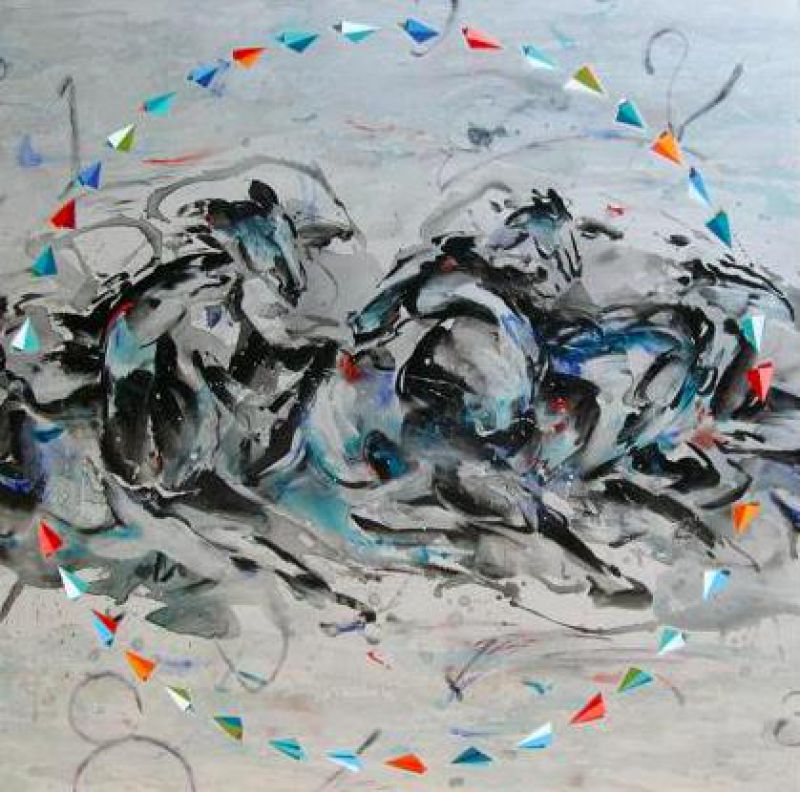 Lim Ah Cheng
Metamorphosis - folding paper planes
Acrylic on Canvas
120 x 120 cm
USD 2,550.00

Add to cart
Save for later

We deliver worldwide


Lim's paintings are a place where West meets East. A place where the frenetic Fauvist colors of Henri Matisse meets the wild, galloping ink horses of Xu Beihong and dissolve into a fluidic realm of the imagination. Lim Ah Cheng has painted horses for well over one and half decades. Many of his paintings have been displayed in exhibitions and galleries around the world. His works are well-known in Malaysia (and next door in Singapore as well). He has been awarded a number of Malaysian National Art Awards.
He has painted horses for well over 15 years, because, in his words, the horse is "poetry in motion when it gallops".