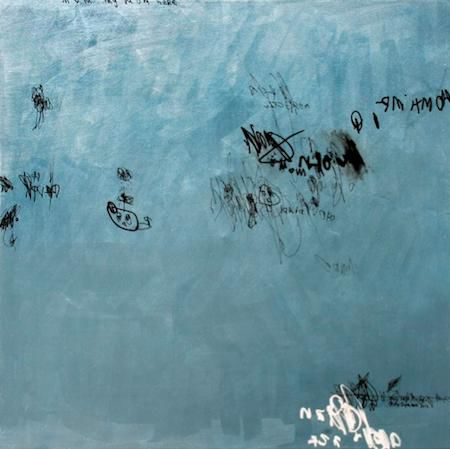 Dedy Sufriadi
Mom Here
Acrylic and Pencil on Canvas
150 x 150 cm
Enquire

Add to cart
Save for later

We deliver worldwide


A contrast to Dedy's usual convoluted style, this piece reflects tranquility and peace through its calm undisturbed expanse of the color blue. The title tells the viewer the state of the artists mind and what inspired the expression, thus implying that the artist was thinking of his mother when he created this. The aura of the image reflect the serenity and comfort the artist finds in the figure of his mother, while the scribblings of his mind reflect a childish state of mind that the artist is reminded of at this memory. Once again, in his signature style, Dedy Sufriadi displays is thoughts and emotions with ease and a distinctive touch.