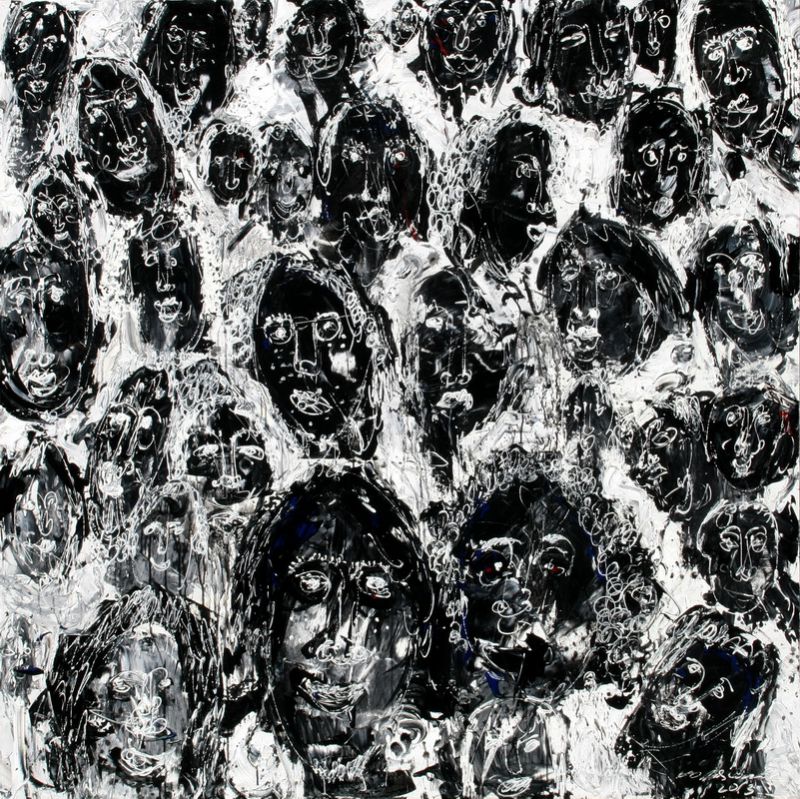 Dedy Sufriadi
R1 Happy Family, 2012
Acrylic, Oilbar, Permanent Pen On Canvas
150 x 200 cm
USD 3,750.00

Add to cart
Save for later

We deliver worldwide


Ting - A haunting piece brought to life by its negative spacing and color deprivation, striking memory lies behind its depiction. Each face holding a story of its own, the artist employs offers both meaning and abstract interpretation, while leaving a lasting impression on the viewers mind. Defiant strokes bring to mind explosive and powerful emotion, arresting attention and commanding the viewer to stop, stare and contemplate what may lie behind it.