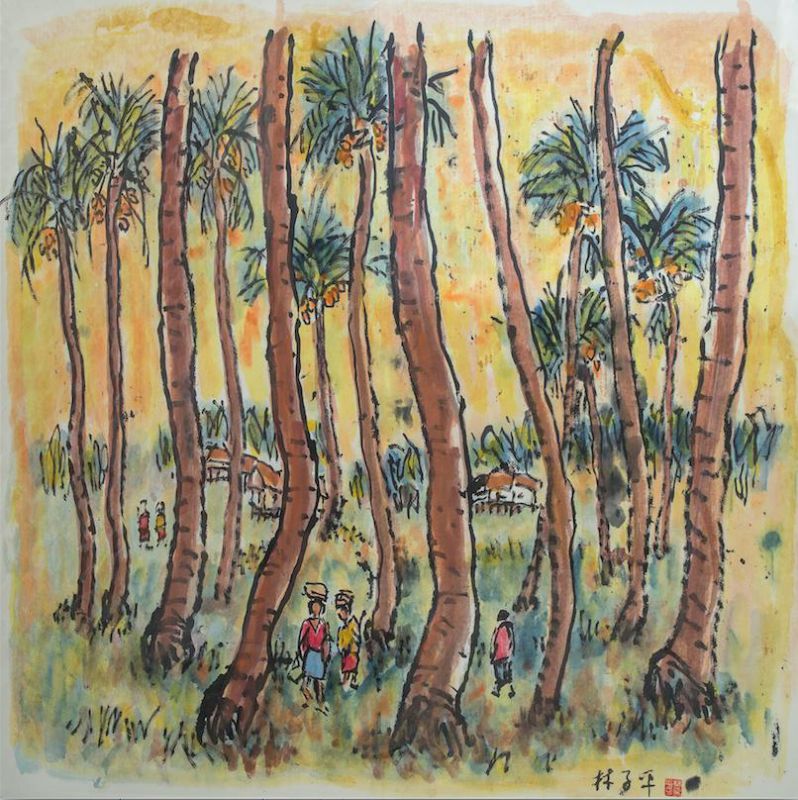 Lim Tze Peng
Under the Coconut Tree
Ink on Paper
104 x 100 cm
Enquire

Add to cart
Save for later

We deliver worldwide


4th floor Illuminated under the sunlight of a warm summer's day, the coconut groves of Lim Tze Peng's depiction radiate an endearing simplicity and contentment of commune. Bringing to focus both the towering trees as well as the humble villagers that walk amongst them, the artist uses flowing ink to bring forth textural and formative details while maintaining a harmony of composure straying from methodical sharpness. His use of color, while simplistic seeming, consists of complex layers that harmoniously meld into representational accuracy without disrupting the idyllic feel of the work itself. The overarching ambience created is one of satisfaction and honest living, devoid of disruptive city life- coming together as a rural ode to times that are quickly passing us by.
He pioneered with a breakthrough style in 2005, called 'hutuzi' or muddled calligraphy - a melding of painting and calligraphy.