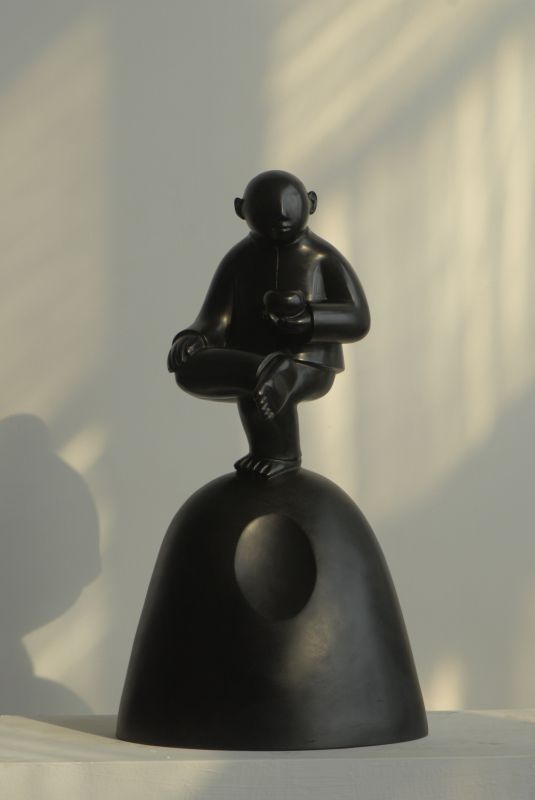 Xie Ai Ge
Fuwangshan mountain 4 - Squat , 2012
Edition 1 of 8
Bronze
61 x 29 x 34 cm

USD 13,550.00

Add to cart
Save for later

We deliver worldwide


In a complex conceptual combination of traditional and contemporary, Xie Ai Ge's 'Squat' depicts a figure with an expression of serene happiness, squatting ethereally in mid-air at the top of a mountain. Highly symbolic in every aspect, the sculptor's incorporation of a mountain is spiritually themed, alluding to the sacred significance of mountains in Buddhism. The figure is positioned in a manner similar to stances often used in the depiction of Buddha himself, with the bowl held in his hand proving a direct relation of imagery. However, the contemporary twist is placed in the nuances of the figure and his positioning, showing him as a contemporary or relatively modern individual by dress and appearance, with a stance echoing similar modern sensibilities. Both the physical contours as well as the reflections of Buddhism create a presence of meditative ease, with the man's positioning at the top of the mountain further cementing the ascent of spiritual liberation conveyed by the sculpture.