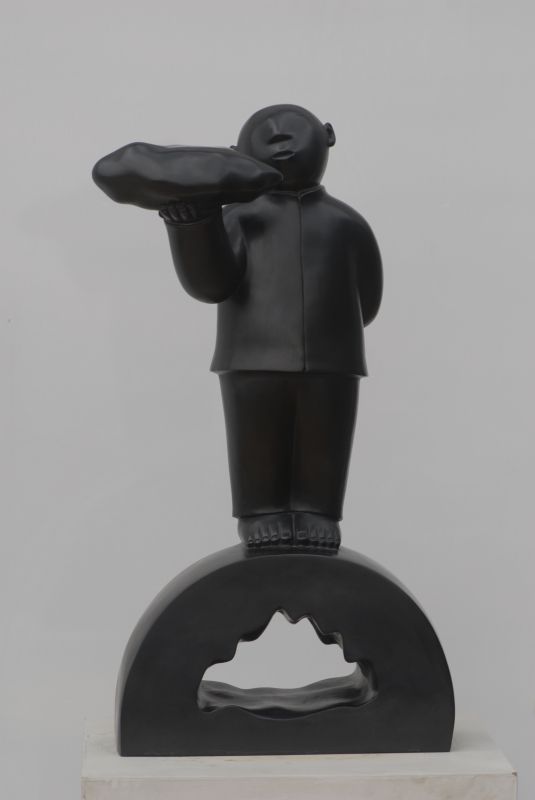 Xie Ai Ge
Fuwang mountain 8 - Cloud Dream
Edition 1 of 8
Bronze
63 x 27 x 34 cm

USD 13,500.00

Add to cart
Save for later

We deliver worldwide


Xie Ai Ge's bronze sculptures are simple and idealistic in surface, yet they embody a deeper meaning: her figures are portrayed without artifice, elaborated apparel, or postures to leave space for her mind to focus on the content of her message and to spread her philosophy. The themes speak for themselves - through nature, meditation, and Tai Ji, Xie Ai Ge's works elevate to a world of thoughts and reflections. What Chinese poets did with ink and calligraphy, Ai Ge does with bronze and paint: embodying morality to her work, to ask the viewer to ponder on the notion of waiting, playing, friendship, and on our relationship with our environment and with nature.