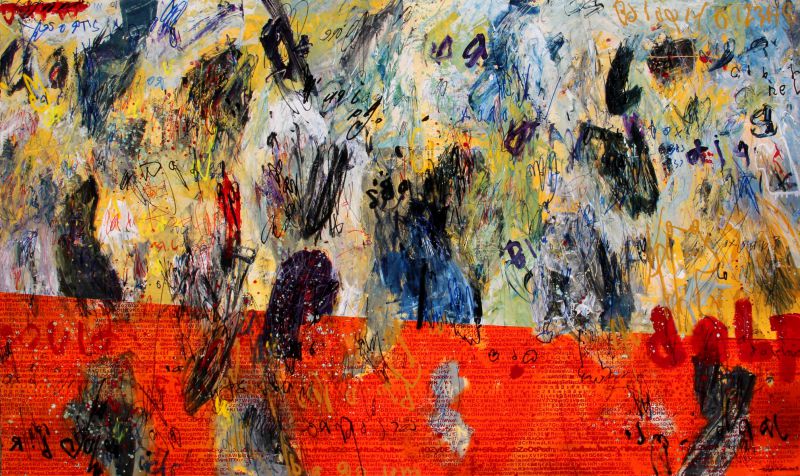 Dedy Sufriadi
CSS_139 Dolphin Space
Mixed Medium on Canvas
150 x 250 cm
Enquire

Add to cart
Save for later

We deliver worldwide


CSS_139 Vic This picture is the artist's ideal example of bringing together intelligence and intuition. The top half of the image showcases intuitive scratched and strokes while the bottom half contains letter-the symbols of logic and intelligence. However, he also showcases the intuition present in the intelligence as the letters may be logical but they are placed in an intuitive manner. through this he brings to light the overarching presence of intuition in the process of creation.