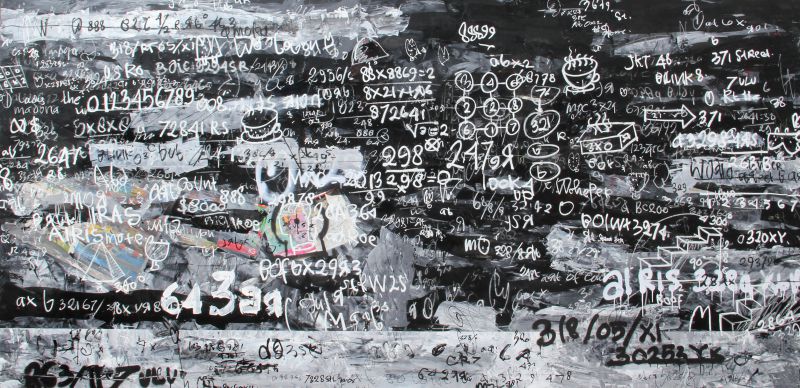 Dedy Sufriadi
LP Number Series
Acrylic, Oilbar, Permanent Pen On Canvas
195 x 400 cm
Enquire

Add to cart
Save for later

We deliver worldwide


Considering its lack of color, this image places its calculations as the primary area of focus. Childish figures and scribbles adorn the page with the calculations adding to the artist's theme of the beginnings of a child's imagination. The artist believes that calculations and math are part of a child's advent into imagination, thus combining with the free hand subjects and scribbles to remind us memorably and creatively of our humble beginnings of imagination.