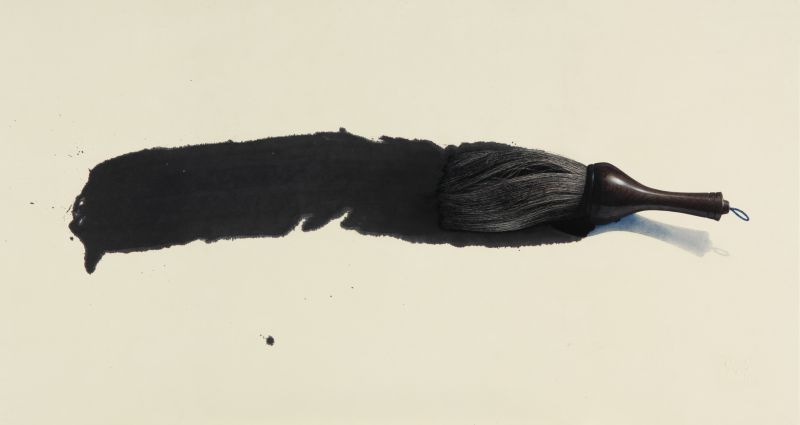 Lee Jung Woong
Csg 109 Simmons jl Brush
Edition 10 of 10
Print
61 x 114 cm

USD 4,000.00

Add to cart
Save for later

We deliver worldwide


The creation of a work of such distinct detail and hyperrealism, goes far beyond the matter of hand directing paint - it is a technique deeply forged in the basic formative principles of proportion, perception, linearity and a masterful use of color and shade. The degree to which the simple medium of oil paint has been manipulated to depict sheen, coarseness and pliability without a single trace of composing strokes is exemplified in the dual tonality of the brushwood and the delicate lightness of its shadow. What stands out in this particular artwork are the flaws in the seemingly unchallenged path of ink that gives the strain a feathered effect. The twinge of division is reflective of the natural movement of the brush bristles that are shown to be dampened with ink and softly seeping into the paper.