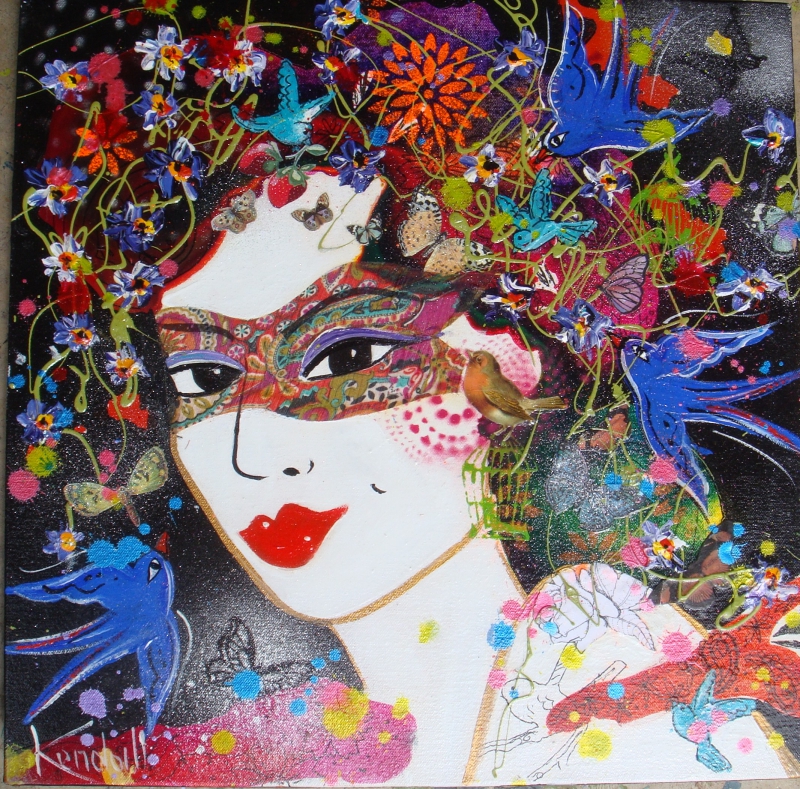 Kendall
( EQX ) - Diva Fiva ll
Acrylic on Canvas
40 x 40 cm
USD 950.00

Add to cart
Save for later

We deliver worldwide


Reminiscent of Kendall's inaugural exhibition 'The Red Garter Club, the figure in Diva Fiva II exudes sexuality with her full lips and flawless skin. Embodying all that embodies femininity itself, the figure is fierce and yet delicate to a manner, surrounded by flora and fauna as if she were mother nature herself. The mischievous smile on her lips and the mask around her eyes gives off an aura of mystery as well as one of fierceness that permeates with moving into overt.