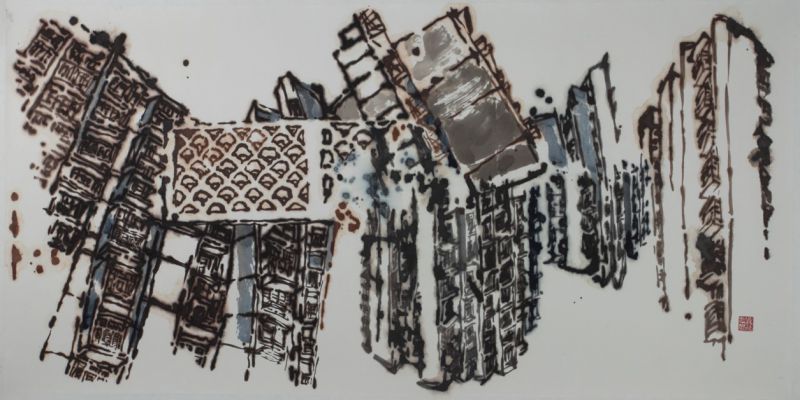 Hong Sek Chern
R1 LP Inspiration from Joo Chiat, 2014
Ink on Paper
68 x 138 cm
USD 3,300.00

Add to cart
Save for later

We deliver worldwide


( For project ) Joo Chiat road was formerly known as the Confederate Estate road before being named after wealthy Chinese landowner Chew Joo Chiat. It consists of pre-war architecture in the form of vibrant two-storey Peranakan shophouses separated from the street by five-foot ways. The facades of the houses boast intricate, ornate motifs and striking tiles which are reflected in the painting. Coined as the first 'heritage town' in Singapore in 2011, the area underwent a process of gentrification as well as an initiation of a 'Save Joo Chiat' campaign to weed out unsavoury activities that occurred in the back alleys of the area. Hong Sek Chern cements a piece of Singaporean heritage in her painting coupled with the topsy-turvy architectural perspectives that she has made part of her style.