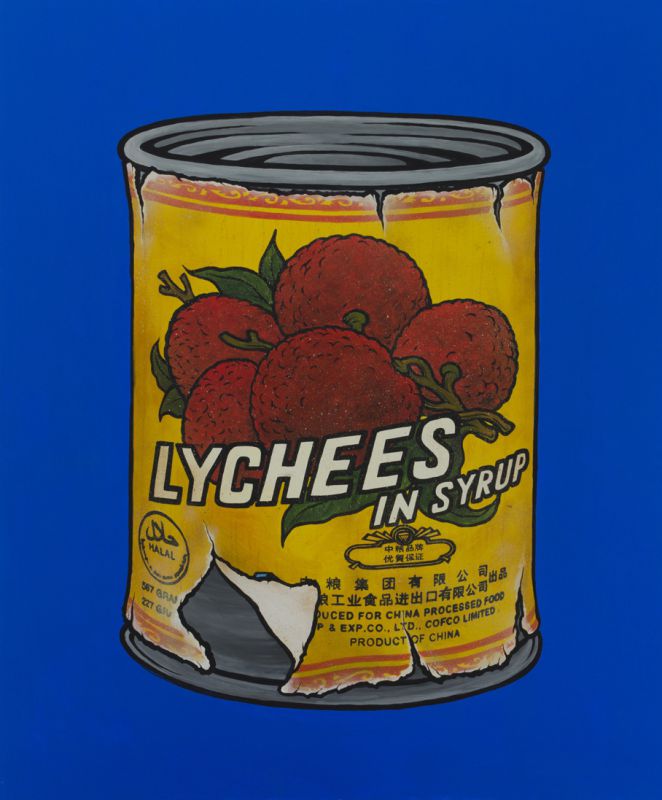 Jahan Loh
Lychees
Mixed Medium on Canvas
171 x 140 cm
USD 7,700.00

Add to cart
Save for later

We deliver worldwide


What's great about the present, unlike any other time in history, is that we have the richest consumers buying essentially the same things as the poorest. You can be sitting in front of the TV and watching a commercial of Ma Ling luncheon meat and you know the President eats it, Jay Chou eats it, and just think, you eat it too. A can of Lychee is a can of Lychee and no amount of money can get you a better can than the one the bum on the corner is eating. All the cans of Lychee are the same and all are good. Jay Chou knows it, the President of China knows it, the bum knows it, and you know it.