Valentine's Day is around the corner, and for all of you love birds who are still not sure what to get to your other half, here is our selection of paintings to keep the flame alive!
Spread the love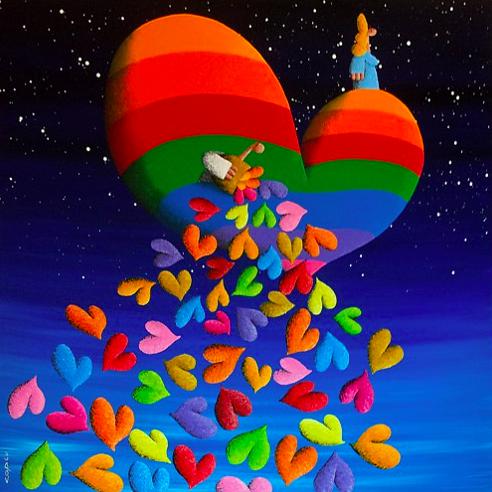 Coplu, Love for all, Print on Canvas, 60 cm x 60 cm, 2014
No need to spell it, this one is about LOVE. Spread it, share it, scream it! If you cannot do it on Valentine's Day, then when? You have one day to rub your happiness in everyone else's faces, enjoy it! But not too long, or your single friends will really hate you...
Give her (or him!) flowers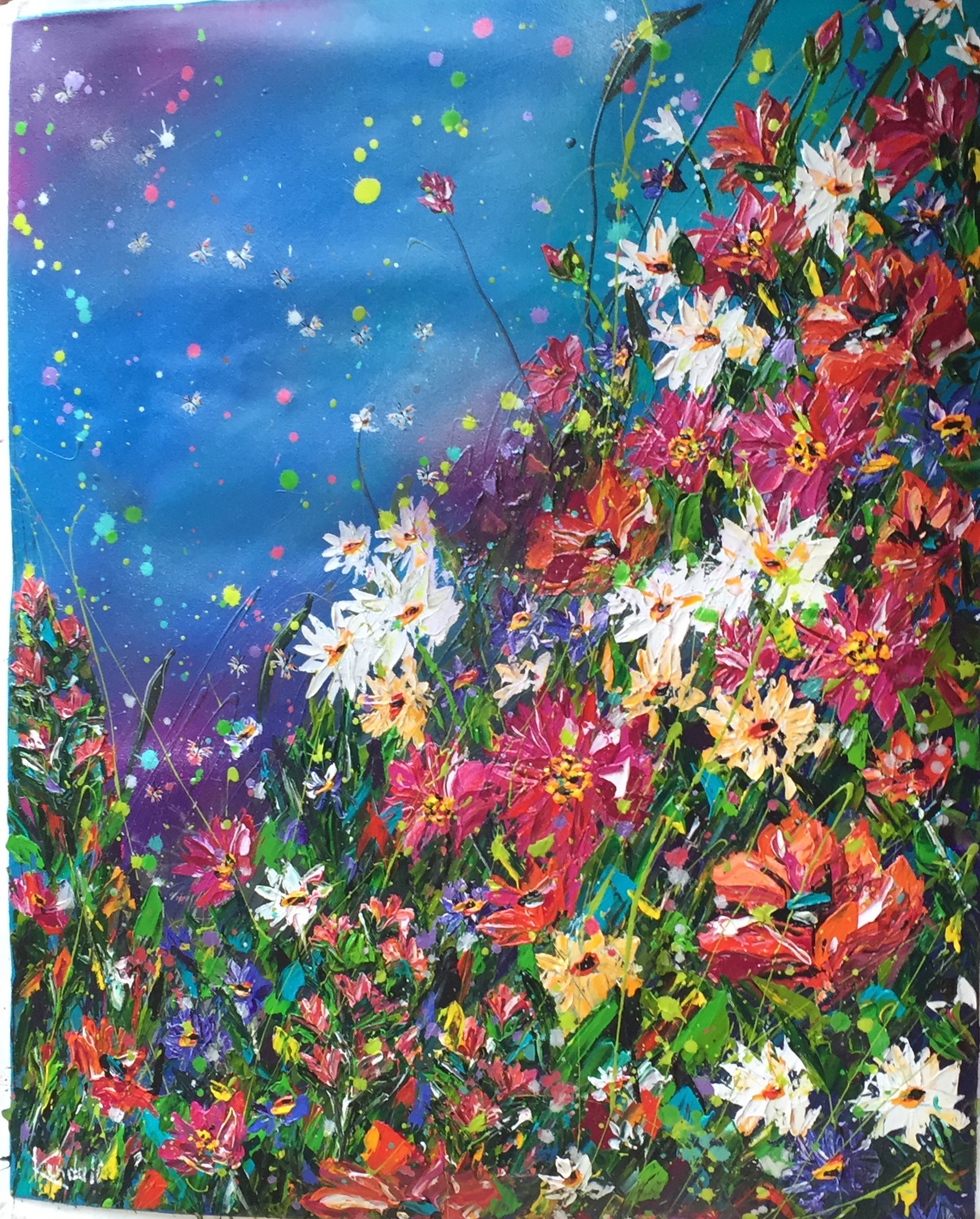 Kendall
,
Spring Blooms, Acrylic on Canvas, 100 x 80 cm, 2016
Flowers are a Valentine's Day classic, but these will never wither! Australian painter Kendall paints fresh and dynamic, young, blossoming bouquets: perfect to keep your relationship as intense and passionate as it was on Day 1.
Marry me!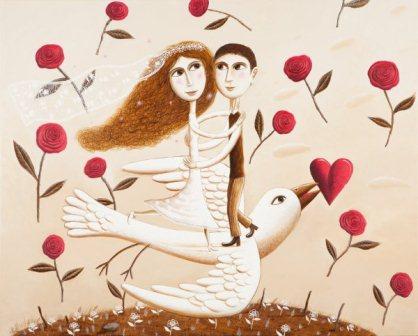 Christian
Pendelio, Love Air, Oil on Canvas, 130 x 160 cm, 2015
For those of you who are about to pop the big question, or who fondly remember this time, let Christian Pendelio's poetic and symbolist evocations give you romance à la française. So romantique!
Love is forever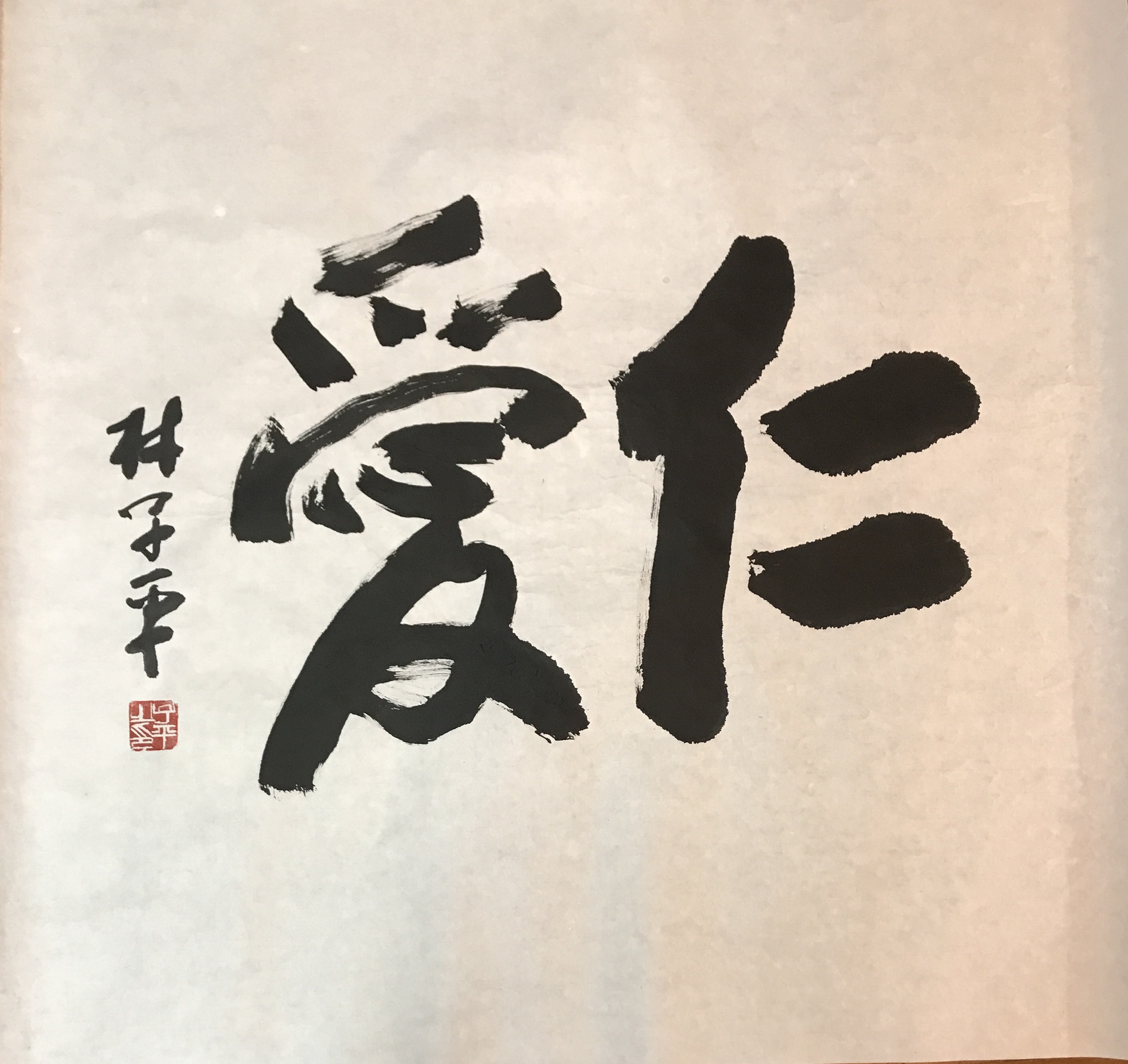 Lim Tze Peng, Love, Chinese Ink on Rice Paper, 86 x 93 cm, 2016
Chinese calligraphy has been around for 4'000 years, so what better way is there to tell your significant other that your love is forever? Singaporean artist Lim Tze Peng, 99 years old, knows what he is talking about: he has been married for over 70 years!
Let us grow old together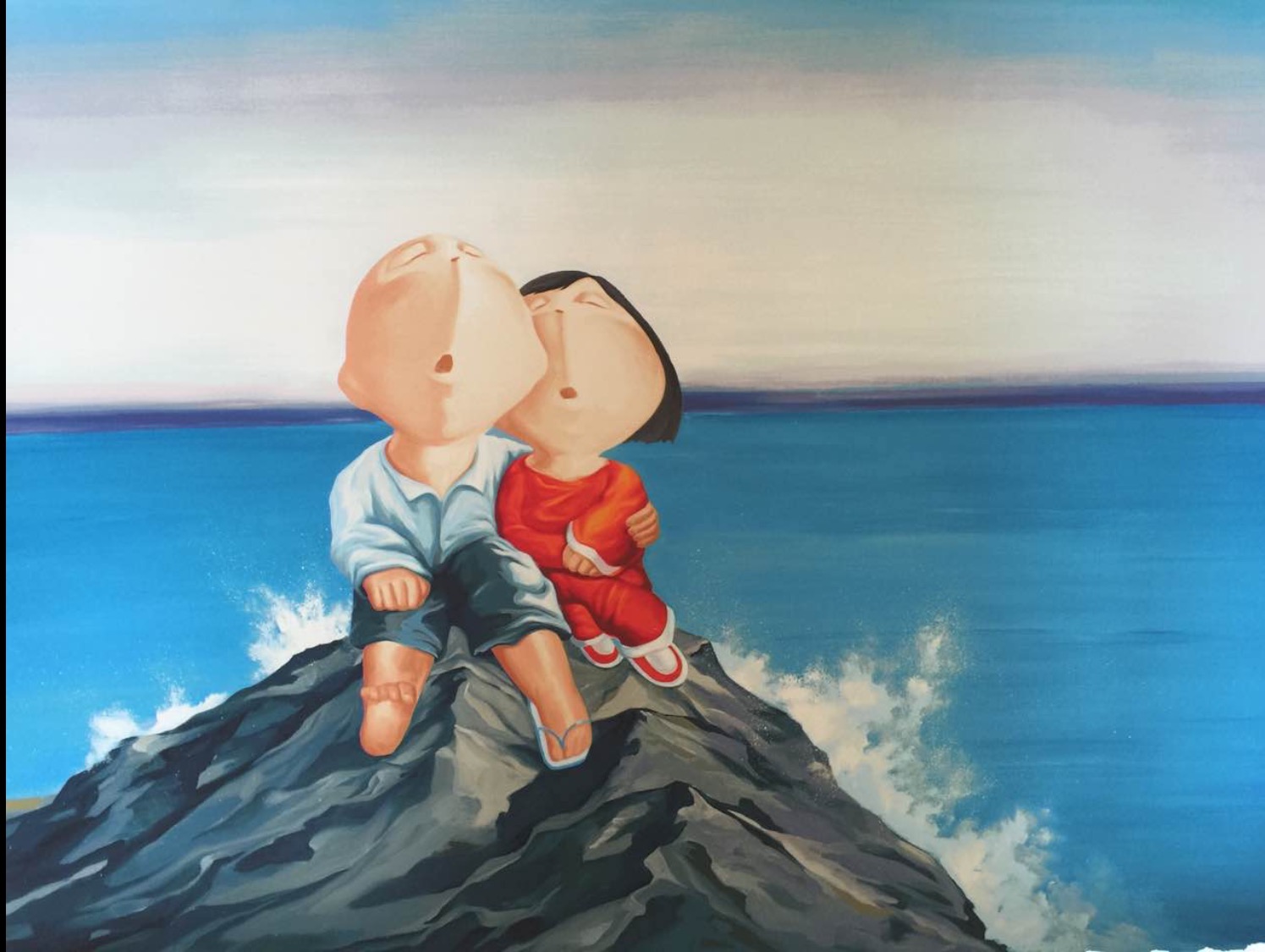 Wu
Qiong, I will guard you silently, Print, 55 x 77 cm, 2015

To Chinese artist Wu Qiong, love is not about the glamour facade, but what you can build together, even when the weather is against you. Growing old together, and overcoming the waves and storms life puts in your way, isn't that the ultimate romance?