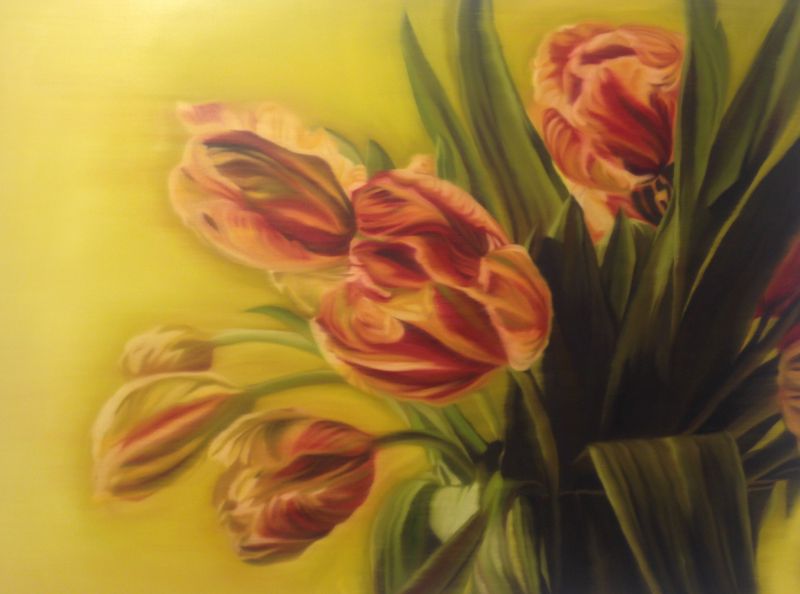 Eric Chan
Tulips, 2014
Mixed Medium on Canvas
130 x 170 cm
USD 7,650.00

Add to cart
Save for later

We deliver worldwide


A distinct comment on the practice of painting can be found in Eric Chan's insistence of a silky, superflat surface. Despite the painterly appearance of the images, all of his canvases are level, without a hint of impasto. The only brushstrokes seen are the fine horizontal or vertical strokes that make his blurred effects possible. In an interview with Lee Weng Choy, Eric mentioned that he wanted his work to appear "like box cubes with paint on one surface." This deliberate flatness evokes the glossy quality of magazine pictures. Multiple dimensions of Eric practice, from his process of making the images to the way he paints to keep the balance between the traditional and contemporary. This tension renders his work so very compelling to the viewers eye.
Inspired by camera effects, he blurs or smears his paintings to mirror photos taken at a slow shutter speed.