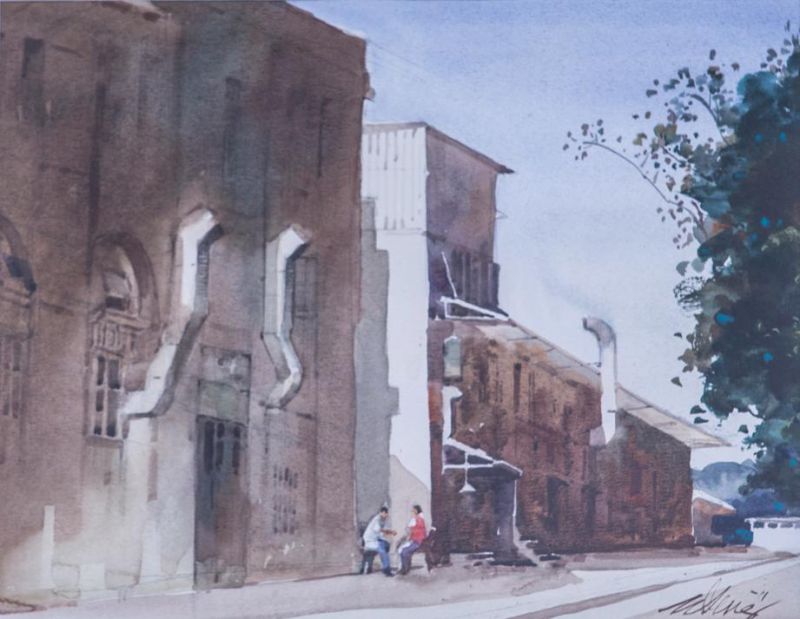 Ong Kim Seng
Road to Food Stalls, 2011
Water Colour on Paper
38 x 48 cm
USD 4,800.00

Add to cart
Save for later

We deliver worldwide


In a back alley and quiet narrow lane; two people sit and converse at leisure. The atmosphere of the scene is tranquil and features of the building are depicted in detail - ventilation pipes, square windows and awnings. The peace that pervades the scene is probably at odds with the raucous and noisy atmosphere inside the buildings themselves - a precursor of calmness compared to the ordeal one faces within.
An ardent trekker, he has visited the Tianshan region in China, the Nepal Himalayas and the Tibetan Plateau many times to paint and trek.