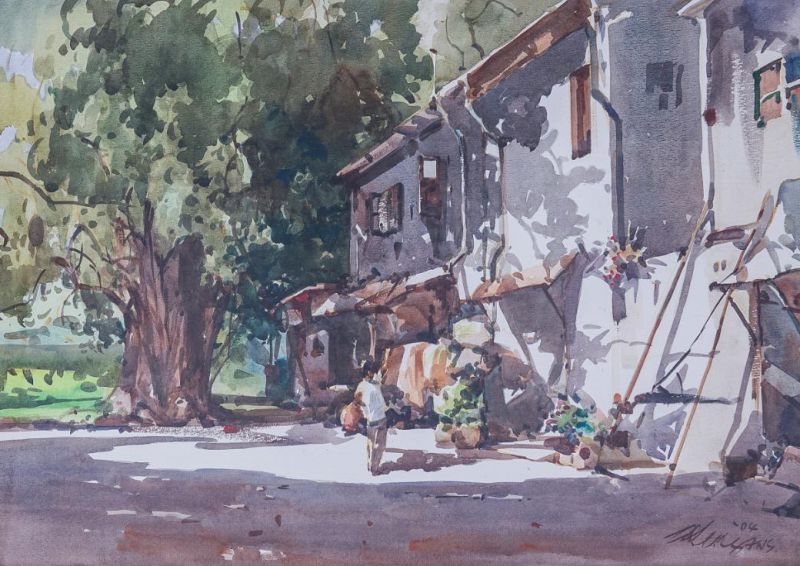 Ong Kim Seng
Mackenzie Road, 2004
Water Colour on Paper
52 x 72.5 cm
USD 8,500.00

Add to cart
Save for later

We deliver worldwide


Mackenzie Road is situated close to the Little India MRT station. In the past, the road bustled with activity - long queues flocked to Rex Cinemas which opened in 1946, people frequented food stalls and made their way to the nearby bus depot. Portraying the quieter back lane of a row of houses, Ong Kim Seng provides a quieter and more serene perspective of Mackenzie Road.
An ardent trekker, he has visited the Tianshan region in China, the Nepal Himalayas and the Tibetan Plateau many times to paint and trek.