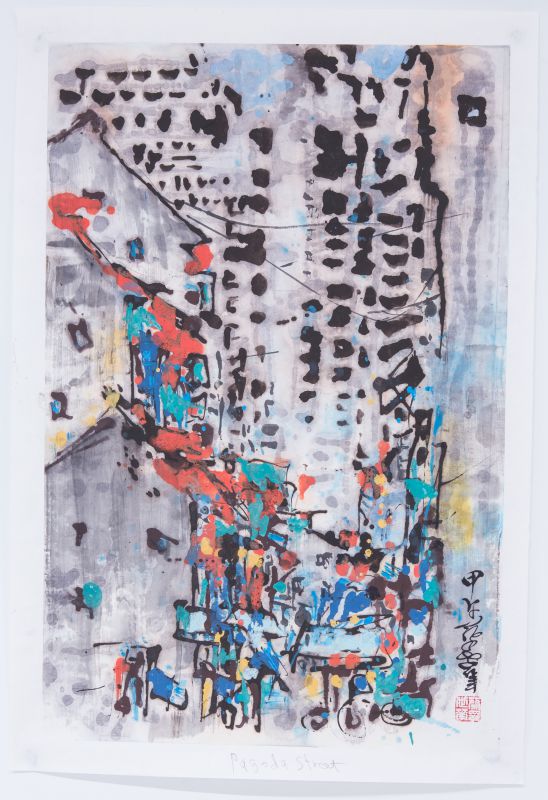 Anthony Chua Say Hua
( CL ) -Sunny Arise
Ink and Color on Rice Paper
70 x 46 cm
Enquire

Add to cart
Save for later

We deliver worldwide


The city is entrenched in layers of memories and experiences of a multitude of individuals. Each person possesses their own attributes, characteristics and temperaments but all coexist together in a sphere of unity and harmony. The artist represents joyful dispositions with vivid colours, depicting his landscapes with sophistication and elegance. Acknowledging his own visions and experiences of Singapore, he demonstrates how contemporary art intermingles with his traditional roots through his technique. His paintings honour the environment that he grew up in, which has transformed with the progress of Singaporean society.
He shares a studio space with fellow Singaporean contemporary artist, Hong Sek Chern, who he is married to.