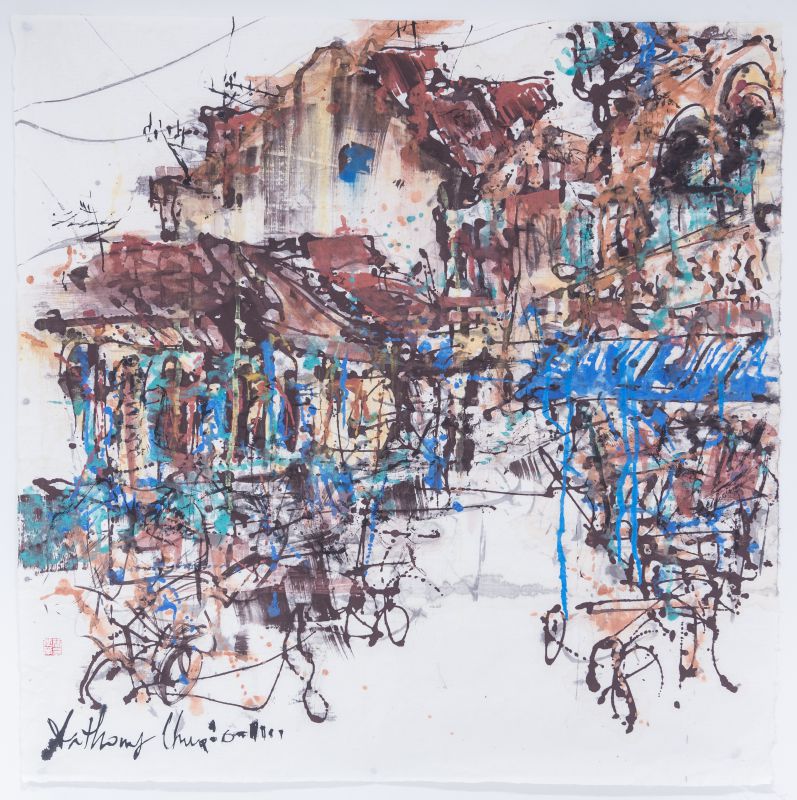 Anthony Chua Say Hua
CL - Buzzling Day , 2015
Ink and Color on Rice Paper
104 x 102 cm
Enquire

Add to cart
Save for later

We deliver worldwide


CL - Anthony Chua Say Hua skilfully uses gradients, drips and splashes of colour and carefully planned brush strokes to showcase landmarks and places in Singapore. The infusion of green and blue melds seamlessly with the darker brown undertones - resulting in a visually exciting piece filled with dynamism and verve. One can feel the energy emanating from the painting - in shophouses and streets imbued with the essence of tradition.
He shares a studio space with fellow Singaporean contemporary artist, Hong Sek Chern, who he is married to.