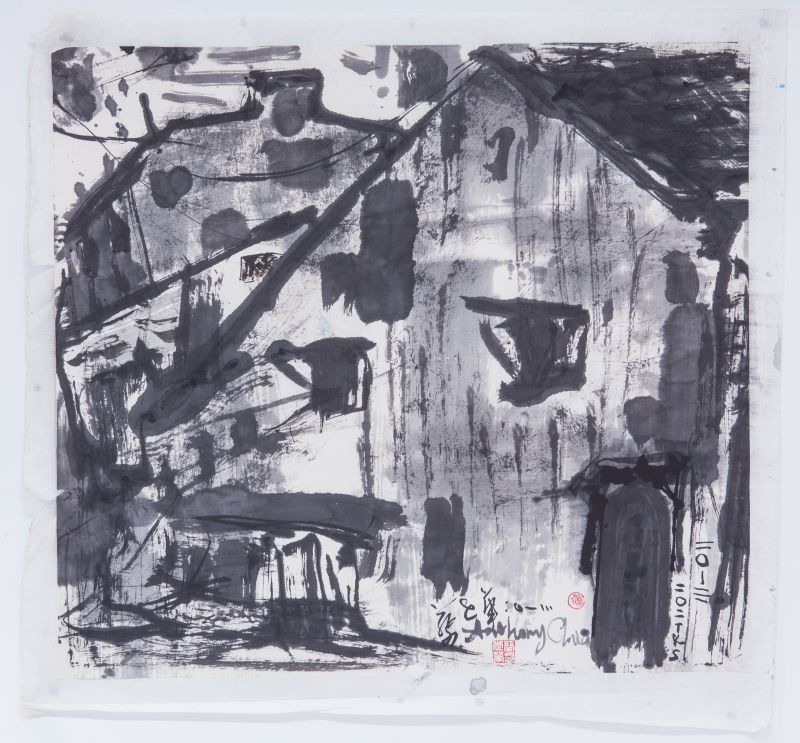 Anthony Chua Say Hua
My Home
Ink on Paper
77 x 70 cm
Enquire

Add to cart
Save for later

We deliver worldwide


"My Home" is a simple and minimalistic portrayal of the memories that are associated with locations. He presents his concept in an abstract expressionist style with fluid movements and hazy outlines. There is an intimacy contained within and the sweeping, languid strokes showcase familiarity.
He shares a studio space with fellow Singaporean contemporary artist, Hong Sek Chern, who he is married to.