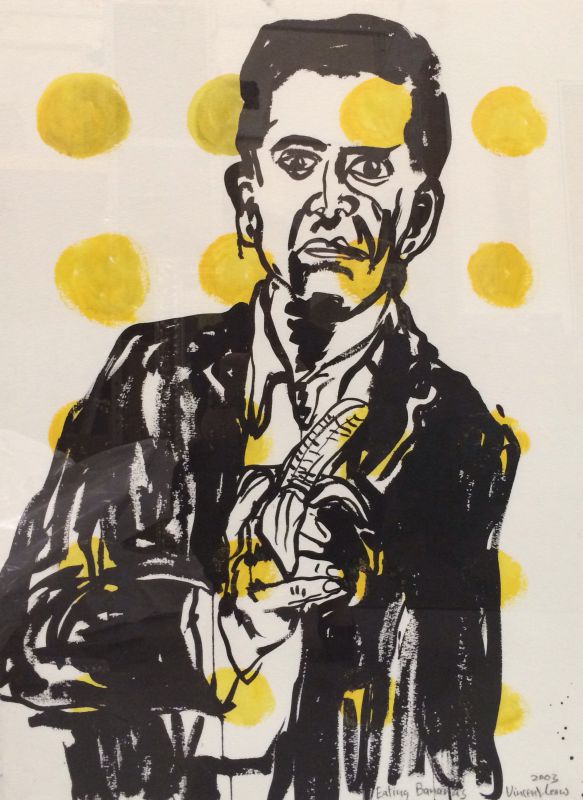 Vincent Leow
Eating Bananas , 2003
Acrylic on Paper
77 x 57 cm
USD 3,350.00

Add to cart
Save for later

We deliver worldwide


As skilled on canvas as he is in his sculpture, Vincent Leow's paintings follow a wide range of expression. However, whether a cornucopia of colour or bold outlines against stark contrasts. The artist's stray from conformity of style is palpable. Discordant brush strokes form the method to his instinctive flow, displaying a spontaneity on canvas that captures both energy and thought. Implicative of his acquired cultural influences, his art forms often waver between western appearance but ultimately emerges as distinctively eastern influences- a person touch to an art form largely dominated by the West. Although prone to bright colours and sudden bursts of pattern and spatial fill, Leows art is sometimes disarmingly simple or even vacuous in hue.
Celebrated as an enfant terrible of the Singapore art community, he is a pivotal figure in the alternative art scene in Singapore.