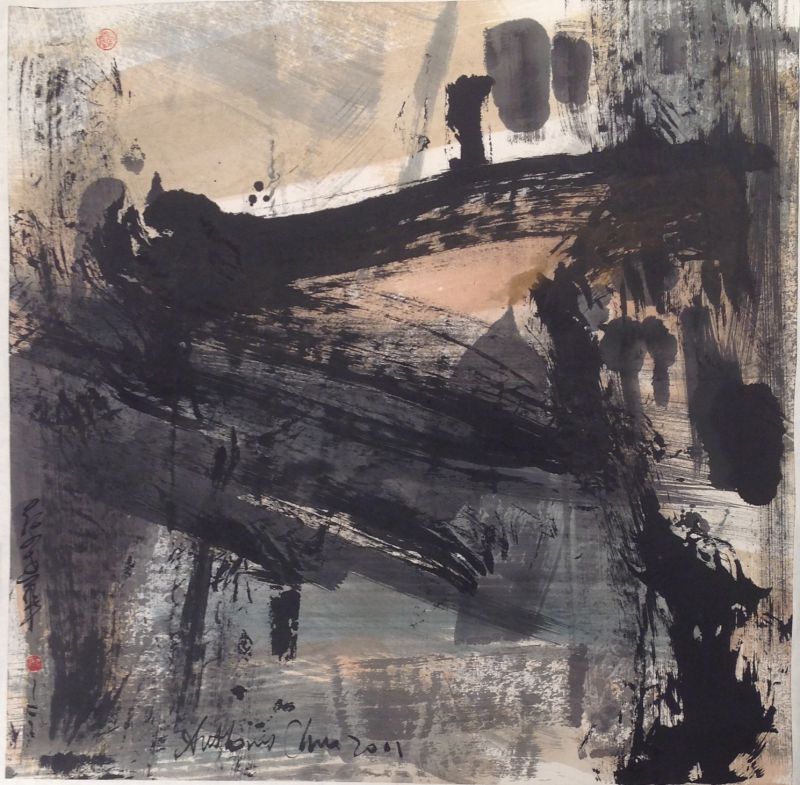 Anthony Chua Say Hua
LPS - RP - Promise
Ink and Color on Rice Paper
69 x 68.5 cm
Enquire

Add to cart
Save for later

We deliver worldwide


In his spontaneous and abstract series, his technique bears strong resemblance to the fluid brushstrokes of traditional Chinese calligraphy. A balance is achieved in all his paintings, with the use of colours evoking emotions of longing, timeless memory and melancholy.
He shares a studio space with fellow Singaporean contemporary artist, Hong Sek Chern, who he is married to.