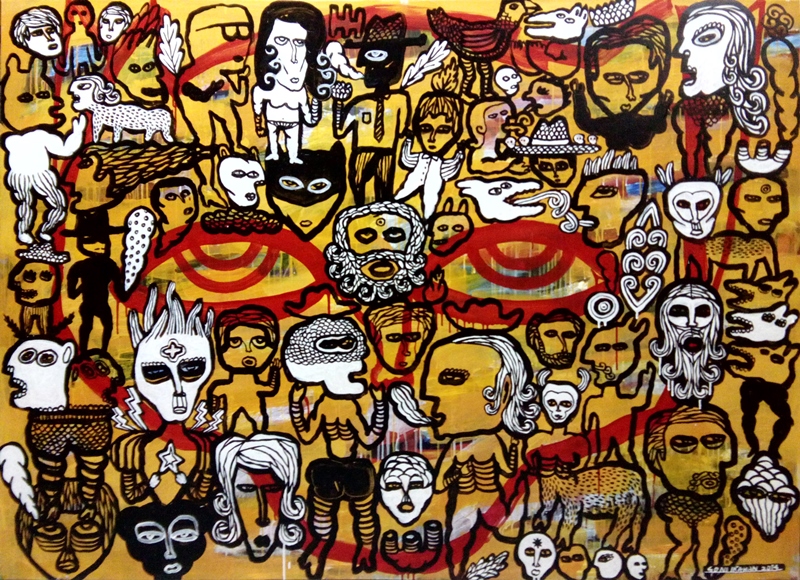 Sony Irawan
We are Supervised-LP
Acrylic on Canvas
150 x 190 cm
USD 2,100.00

Add to cart
Save for later

We deliver worldwide


Sony Irawan imagines his concept multiplied into a vast number of visualized figurines that are in continuos interaction within each other but at the same time defined with expressive outlines that characterizes them individualistically. He creates a world in his total control that is over controlled by his concept too, reflecting the presence of notion within his basic notion.
A musician and one of the founders of experimental band Seek Six Sick, his art is greatly influenced by the spirit and energy of rock music.