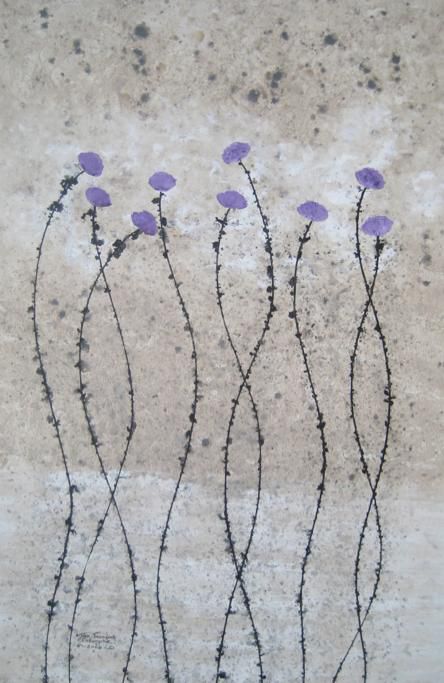 JEAN-FRANCOIS DEBONGNIE
Purple bloom
Mixed Medium on Canvas
150 x 100 cm
Enquire

Add to cart
Save for later

We deliver worldwide


Jean-Francoise Debongnie's flowers grow delicately into the mist which embraces them with its texture like a protective shield. At the same time how the artist provides the texture and material to his elme mets never clearly divides them from the canvas. They become a part of their environment in complete harmony.