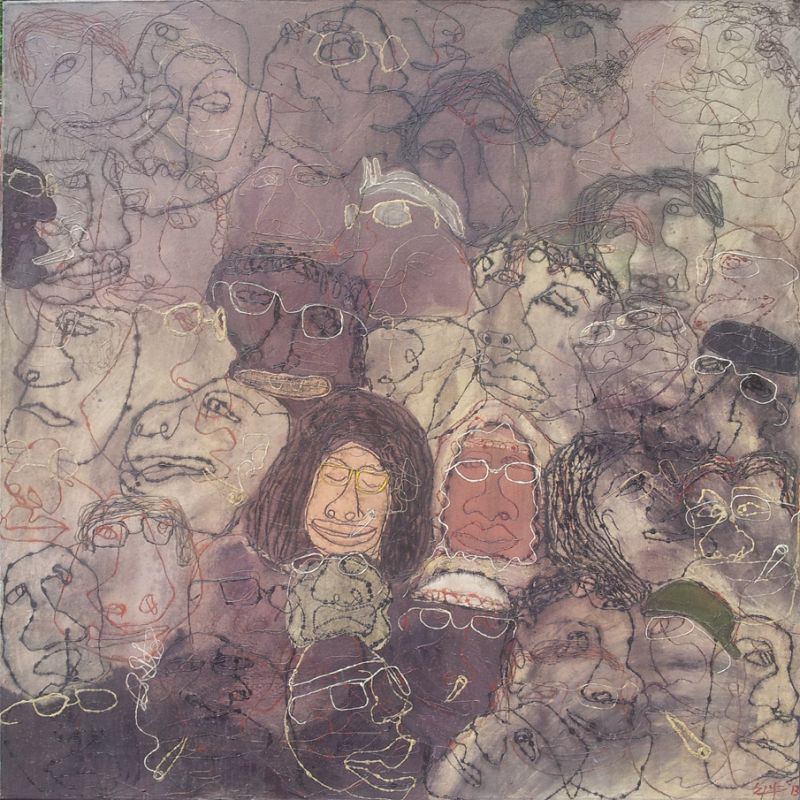 Stefan Buana
Harmony
Acrylic on Canvas
150 x 150 cm
Enquire

Add to cart
Save for later

We deliver worldwide


Stefan Buana is no stranger to the depiction of people, these deformed portraits or segments of faces showcase a myriad of expressions. There is a sense of community, with people of different backgrounds (as represented by varying color swatches) coming together in harmony.
He is known for constant experimentation with various styles and media, using non-traditional materials such as threads and torched metal.