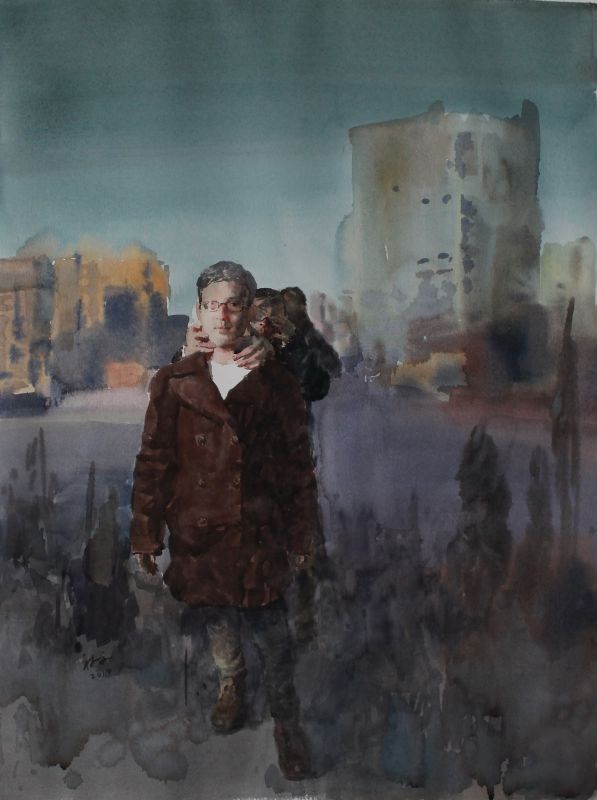 Deng Cheng Wen
Brilliance (流光), 2014
Water Colour on Paper
67 x 51 cm
USD 3,350.00

Add to cart
Save for later

We deliver worldwide


A bespectacled individual who bears a tentative smile leads his band of followers into the great unknown. Their eyes are concealed and they move forward completely dependent on the person before them - in reference to a generation of Chinese youth that refuse to open their eyes and think for themselves but succumb to conformity. The area around them is grim and the atmosphere despondent, whilst in the background the brilliance of a possible fire lights up a building. The entire image is surreal and ambiguous, leading the viewer to think about the implications for this generation of lost youth.