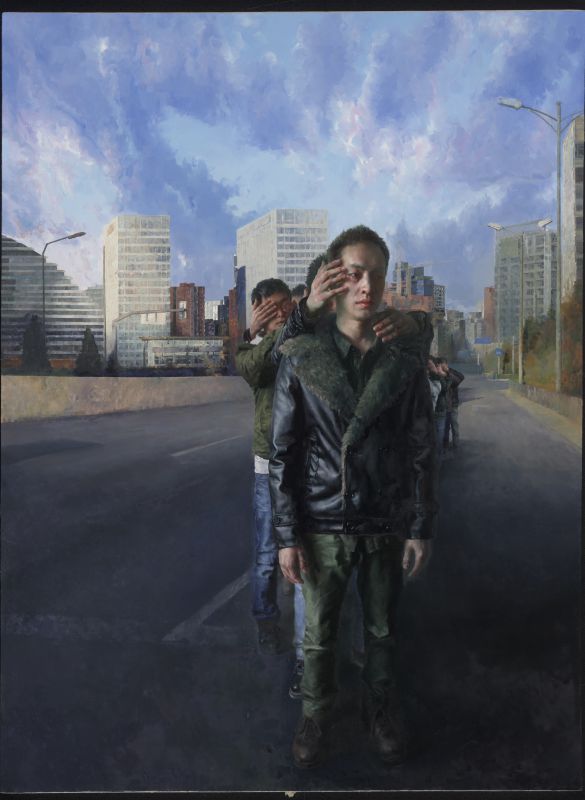 Deng Cheng Wen
Wangjing, SOHO (望京), 2014
Oil on Canvas
160 x 120 cm
USD 17,400.00

Add to cart
Save for later

We deliver worldwide


Wangjing, SOHO is a complex of three asymmetric and curvilinear skyscrapers that adorn the horizon of the Wangjing suburb in Beijing. The edge of this complex can be seen in the left of the image and this forms the backdrop for an advance of Deng Cheng Wen's 'blind walkers.' Their leader has his eyes newly uncovered, but does not display excitement at being able to see the modern reality that surrounds them. With a pensive, worried expression on his face, he guides his followers into an ambiguous future. Well-dressed in fur and leather that indicate the wealth of this young Chinese generation, they are plagued by concerns about their future after emerging from a rigorous and competitive education system.