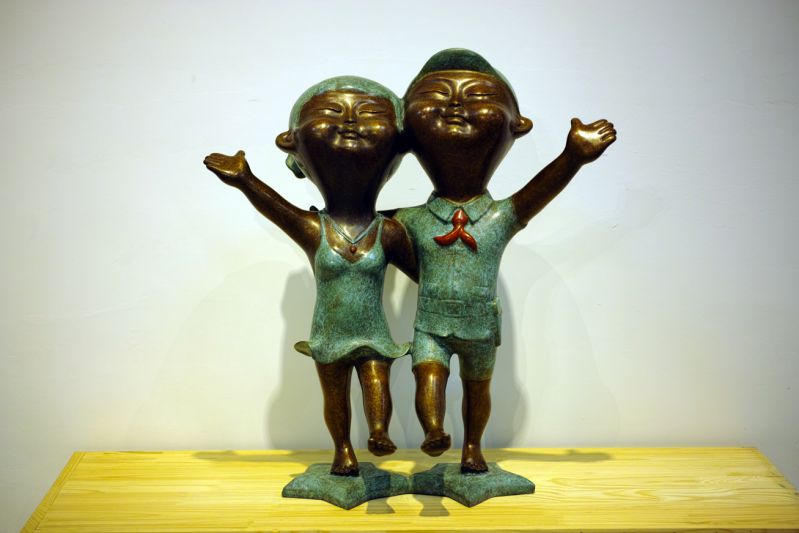 Wu Liang Yan
DMG Daily Progression - Quick March - 天天向上—齐步走, 2011
Edition 6 of 8
Bronze Painted
53 x 35 x 61 cm

USD 7,250.00

Add to cart
Save for later

We deliver worldwide


Damage The chubby cheeks of the boy in Wu's subject matter are symbolic of the inflated desires that youths today possess. The head of the boy is disproportionally large compared to the rest of his body, reflective of the emotional and physical burdens of youths today as a result of striving for what society pressures him or her to achieve. Such burdens are far from what a child of his age is expected to bear. This form of exaggeration also signifies the disparity of people's expectations - what they want versus what they can physically achieve, resulting in a continual state of confusion and insecurity.
His figures are characterized with a red tie, which is part of every Chinese student's uniform. To him and many young artists growing up under the Communist regime, this also represents the expectations of society towards youths.