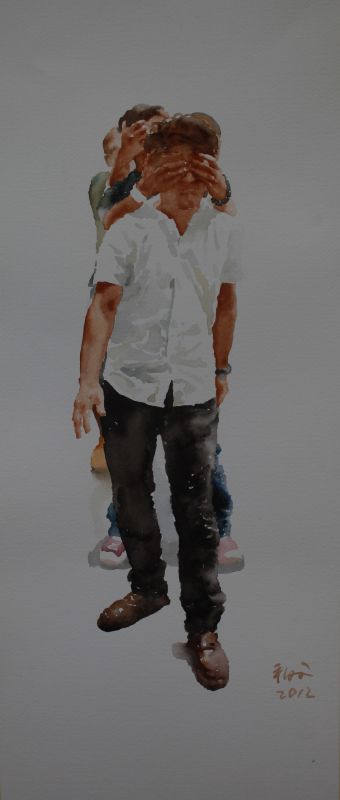 Deng Cheng Wen
LP - The Blind Leading , 2012
Water Colour on Paper
53 x 24 cm
USD 2,600.00

Add to cart
Save for later

We deliver worldwide


The trail of blind figures being led by a leader whose vision is concealed is a motif that Deng Cheng Wen has repeated throughout his 'Blind Walking' series. They represent a lost generation of Chinese youth who trudge forward slowly into an ambiguous future. A protective reflex borne from the desire to escape reality and judgment, they never attempt to pry the hands of their compatriots away and take a look at the world around them.