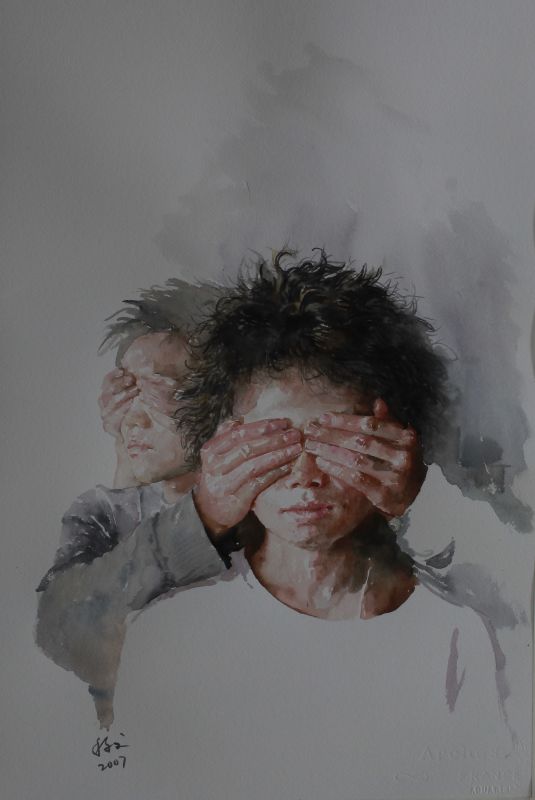 Deng Cheng Wen
LP - The Blind Leading , 2007
Water Colour on Paper
57 x 38 cm
USD 3,600.00

Add to cart
Save for later

We deliver worldwide


Deng Cheng Wen is well-known for his images depicting the blind leading the blind. It is a commentary on the Chinese youth of his generation who are seemingly lost in a post-modern, post-globalisation era. Part of the listlessness and lack of direction stems from the limited choices that youth have for themselves after graduation - they are typically restricted to following the path that society has set for them. The eyes, or the windows to the soul, are obscured and one just has to follow the leader with regards to future direction.