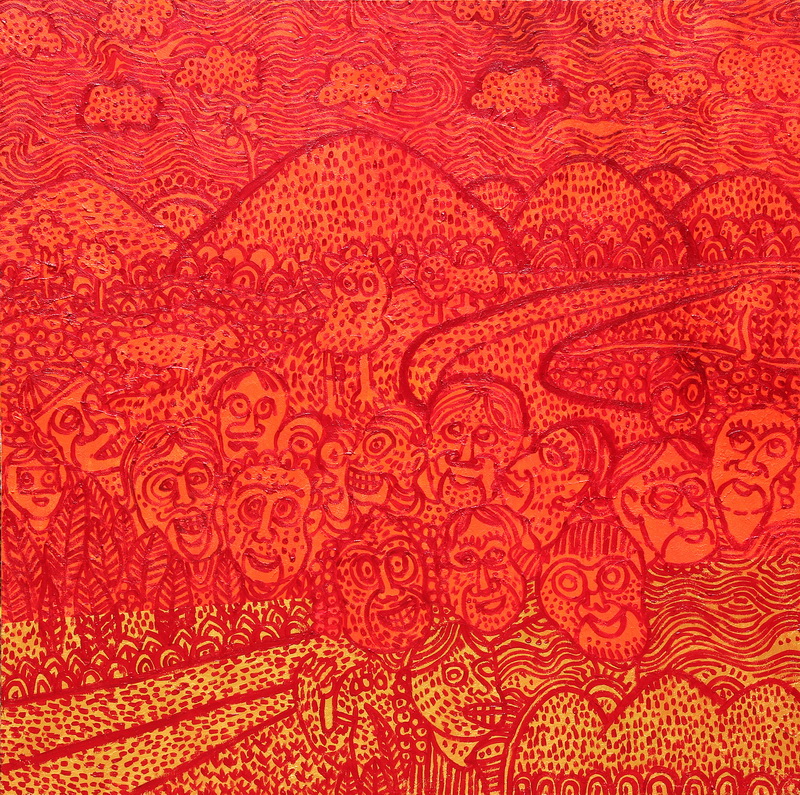 Dedy Sufriadi
LP - Full House, 2014
Acrylic on Canvas
150 x 150 cm
USD 6,500.00

Add to cart
Save for later

We deliver worldwide


In this splendid homologous red, a surrealistic imagery is created. Sufriadi's imagination in expressing his controversial political opinion is found in this Scarlett landscape. Here, floating faces reside on the entirety of the foreground as the hills and mountains lay rest in the background. Perhaps it is the political tension and ownership of land that Sufriadi hints in this picturesque of red.