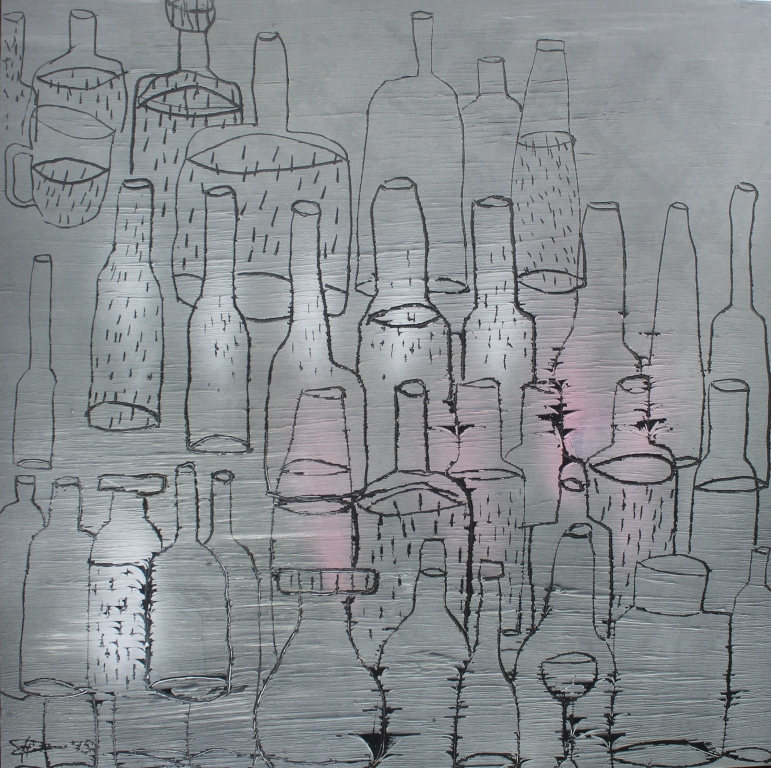 Stefan Buana
Savings Container #5 (Tabung #5), 2015
Acrylic on Canvas
150 x 150 cm
USD 2,350.00

Add to cart
Save for later

We deliver worldwide


Stefan Buana's technique consists of adding on layers of paint in order to mark out significant spaces on the canvas. He then masterfully carves lines as boundaries, which form familiar shapes viewers can identify such as wine bottles, glasses and beer mugs. There is symbolism in his work and and the simple images make his style communicative to audiences. His carving can be likened to a new form of sketching, while his technique maintains the fluidity of expressionism.
He is known for constant experimentation with various styles and media, using non-traditional materials such as threads and torched metal.