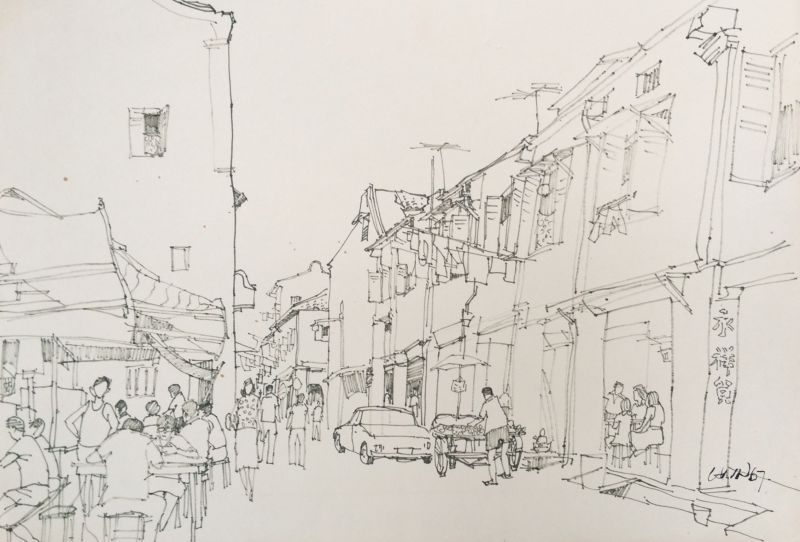 Chin Chun Wah
Cheang Hong Lim Street, 1967
Ink On Wash
37 x 53.5 cm
Enquire

Add to cart
Save for later

We deliver worldwide


LP Without the addition of water colours as in some of his previous paintings, the marker sketches of Chin Chun Wah leave much room for the imagination to run free as they present scenes of Singapore from different perspectives. Cheang Hong Lim was one of the pioneers in Singapore who was a businessman, Justice of the Peace and philanthropist. He is the man after which Hong Lim Park is named as well. A row of three-storey shophouses are located along one side of the street.
Having left the arts scene for a career in advertising, he resumed painting in 2013 at the age of 72.