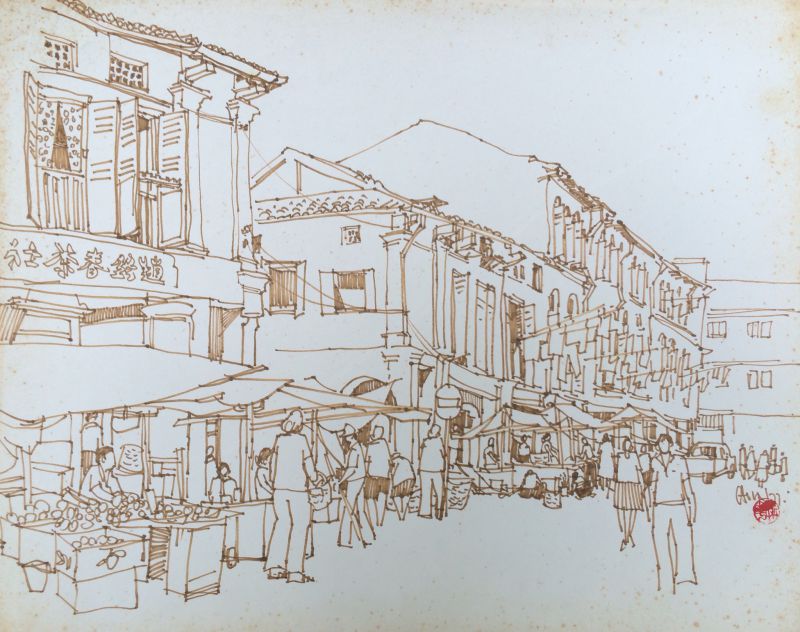 Chin Chun Wah
LP Banda Street , 1977
Ink On Wash
43.5 x 55 cm
Enquire

Add to cart
Save for later

We deliver worldwide


LP Chin Chun Wah graduated at the Nanyang Academy of Fine Arts in 1967. After graduation, he was an active member among Singapore's second-generation artists in the growing local art scene then. He was a member of several art societies, including the Singapore Watercolour Society for which he helped to organize its inaugural show at the Victoria Memorial Hall in December 1970.
Having left the arts scene for a career in advertising, he resumed painting in 2013 at the age of 72.