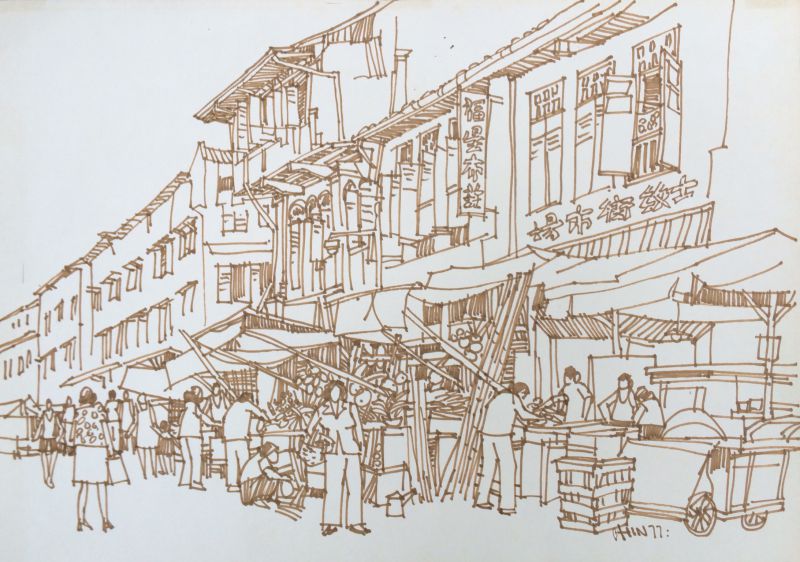 Chin Chun Wah
LP Herb Shop , 1977
Ink On Wash
37.5 x 53 cm
Enquire

Add to cart
Save for later

We deliver worldwide


LP The everyday lives of Singaporeans, back in the seventies, are captured in this painting; transporting us back to a time much simpler. Herb shops were a commonplace in marketplaces in the past. This painting offers us a glimpse of how these herb shops were then, contrasting with the often sleek and air-conditioned shops we have now.
Having left the arts scene for a career in advertising, he resumed painting in 2013 at the age of 72.