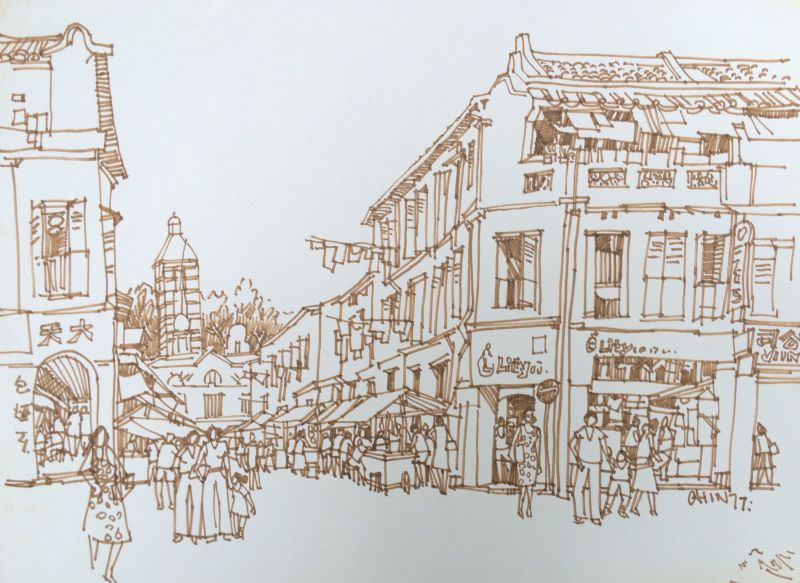 Chin Chun Wah
R1 Hock Nam Street II, 1977
Ink On Wash
38 x 52 cm
Enquire

Add to cart
Save for later

We deliver worldwide


A bustling city street is depicted in this image, with the narrow alleyways flanked by distinctive shophouses which formed the backbone of olden Singapore with their shuttered louvre windows and ornate details. Street hawkers are shown touting their wares, and the seventies fashion is evident in the printed dresses of women and the bellbottomed jeans of the men.
Having left the arts scene for a career in advertising, he resumed painting in 2013 at the age of 72.