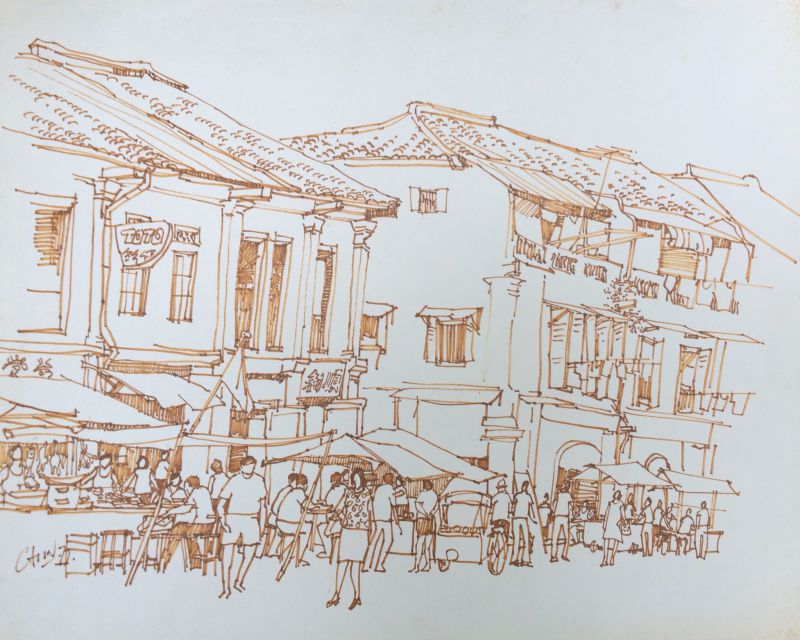 Chin Chun Wah
Street Market ( 1977 ), 1977
Ink On Wash
45 x 56 cm
Enquire

Add to cart
Save for later

We deliver worldwide


LP We are presented with a typical street scene in the Singapore of days gone by. The narrow, small terraced houses or shophouses have a sheltered 'five foot' wide pedestrian walkway in front and were a dominant part of the city centre in the pre-WW2 era. One can observe what life was like in the seventies, as hawkers set up their stalls along the streets. The sight of clothes being hung out to dry on bamboo poles adds a familiarity and nostalgic aspect to the scene.
Having left the arts scene for a career in advertising, he resumed painting in 2013 at the age of 72.